We are now homeowners! 😭😭😭
A house was a dream I've placed under the "too big to achieve" file, a dream I don't ever bother thinking about. It was a dream I wouldn't mind if I never fulfil. So it's such a big deal to me that this victory has arrived now, because it sure wasn't a part of my plan.
Here's what the past year has been like:
July 2019
This was a month filled with too many emotions (+ the side effects of my meds) and it was so bad I knew that it's time for me to finally live on my own. I don't talk much about spiritual stuff but I understood that everything that's happening is pushing me to make hard decisions that eventually led to this house. A blessing in disguise, that's how I like to think about it now.
At first AJ and I went looking for apartments to rent but I was turning down every single one that AJ finds because:
I don't want a restroom that's not nice
The budget I'm allowing myself to pay for rent isn't that high enough for my demands
That's when we started talking about this house. Or to rephrase, that's when I started listening to AJ's suggestions that maybe we can build our own house instead. He already has a lot named after him we can use, it was a gift from his parents. It is a better investment than rent and the timing is just right. We just have to adjust our lifestyle a little to make enough money for this expensive dream.
September 2019
After asking around and several google searches, we have made up our minds. We will push through with this house and watch our savings go back to 0 👀. So we inquired for a Pag-IBIG loan and started the long months of completing all the requirements needed for the application.
As much as possible I want my house to be made by someone I know and someone I can trust. The anti social in me can already imagine all the gaslight and mansplaining that will be done to me if it's someone with experience that I don't know, which is why I also didn't like the idea of someone who was much older than us. So I decided to contact a bestie of mine, Iry of STIL Design and Construction, who is now a licensed architect. We used to be classmates in high school (and even grade 1) and I have this memory of being in awe (AKA jealous) of how her drawing assignments looked so good while mine has always been garbage 🤷🏻‍♀️.
After our first meeting, I knew that we found our Architect. Who doesn't like the idea of your friend building your house? 😍
And a day later, AJ and I realized we were not on the same page on how we want this dream house to look. He wanted everything to be extravagant while I wanted white, simple, minimalist, I wasn't even sure I liked modern. I don't want to look at my own home and see a building or a mall.
It took us a few more weeks to come up with the plan we are happy with 💛.
October 29 - November 5 2019
We applied for our loan 🎉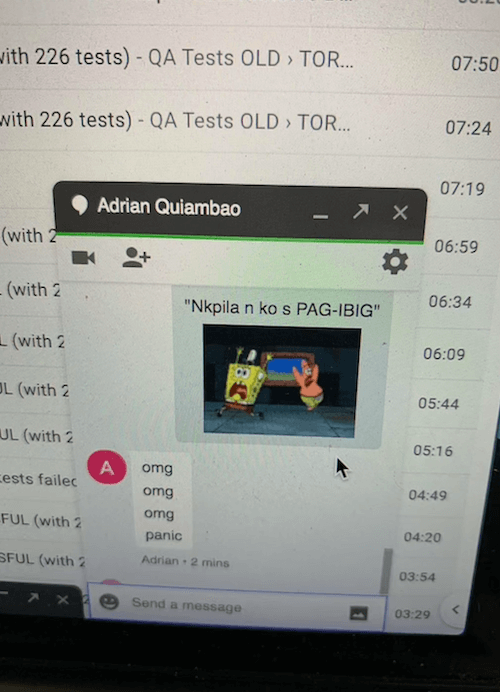 It was an emotional process for me because we tried 3 times before they accepted our application. The more delayed this gets, the more our target date becomes impossible. But now it's done and we only have to wait a maximum of 17 working days for it to be approved, or so they say.
January 22 2020
Boy was I wrong, it took them 3 months to approve our loan 🙄. For the last month, every time we called or inquired, it seems that we are just waiting for signatures...
I got so bored that I tried to imitate our floor plan in code using CSS Grid! It was fun little learning moment for me to pass the time and not think about the delay too much. Disclaimer: I did not use the correct measurements and this is way outdated.
After the approval of the loan, another batch of requirements are needed in order for Pag-IBIG to release the money. The last one was the building permit and there were a lot of changes to be made before we got the signatures we needed. We don't agree to most of these, but in the end, we have no choice but to follow so now our little space becomes more compact 🥺.
March 13 2020
Anyway, we get to start construction now! Finally!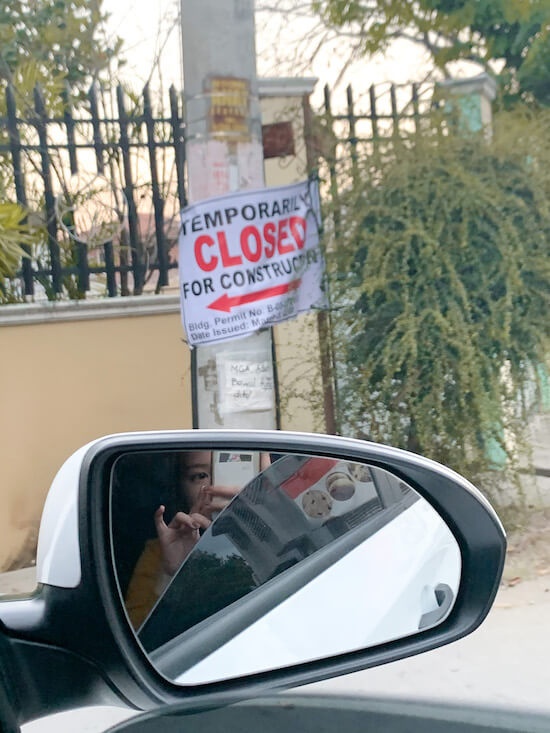 We asked the subdivision for assistance on what we can do about the materials that will be used in the construction (there was a conflict with the neighbors 👻) and they told us we can just close the road 😂. We didn't tho because there was enough space.
March 19 2020
Temporarily stopped construction due to the community quarantine and we're all not allowed to go out 💔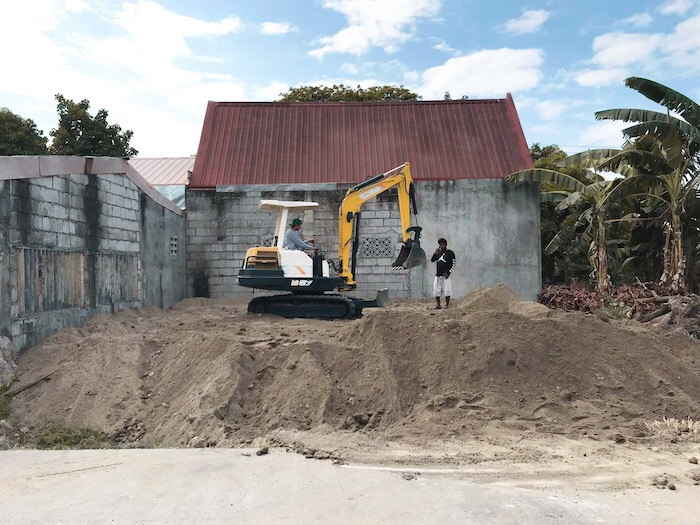 May 21 2020
As the quarantine protocols become less strict, we are now allowed again to continue the progress of our house. In order for the workers to be able to work on site and deal with less issues regarding the lockdown, they rented out the apartment near our house.
It was so much fun watching its progress and how fast it was. Construction only took about a month or two. That's way too fast for me to comprehend that we are so close to getting this done.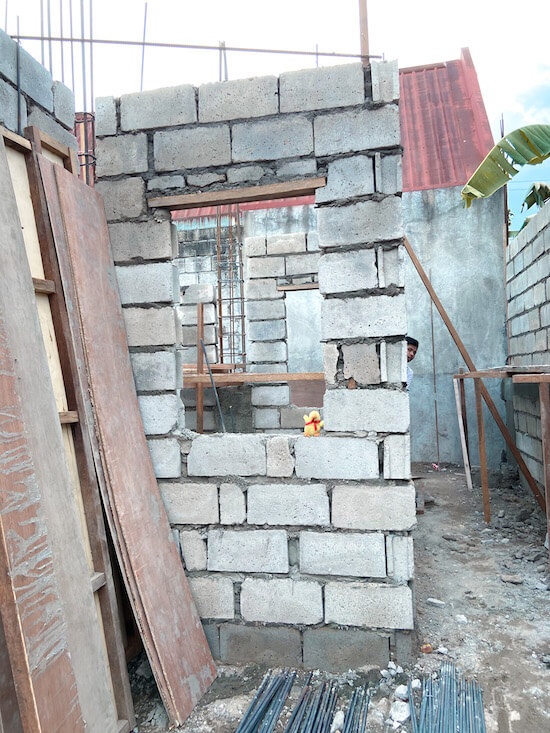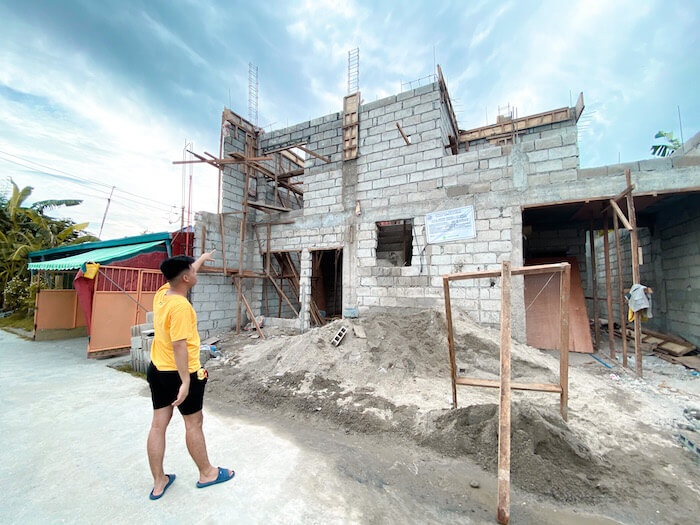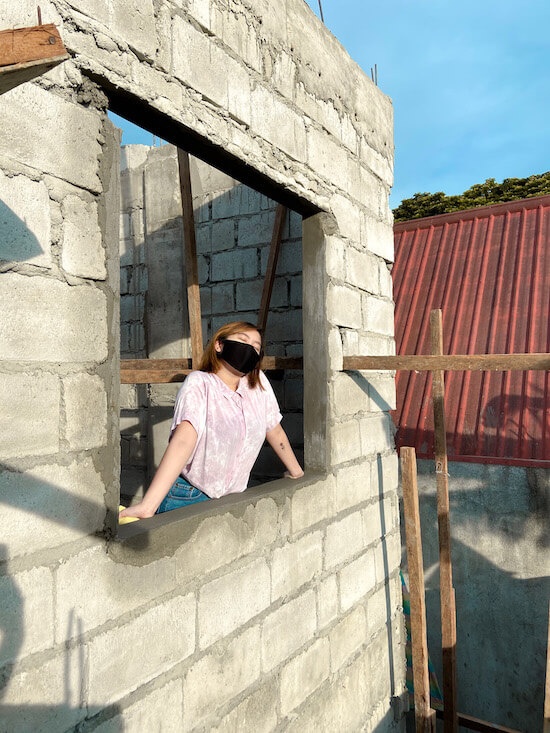 It was so much fun watching the daily progress of this project. I only get to see it on weekends but AJ updates me via pictures every day. I don't think the experience was like this when my current house in Xevera was built 10 years ago where we only visited the site once. Seeing it everyday makes it more memorable, totally a highlight!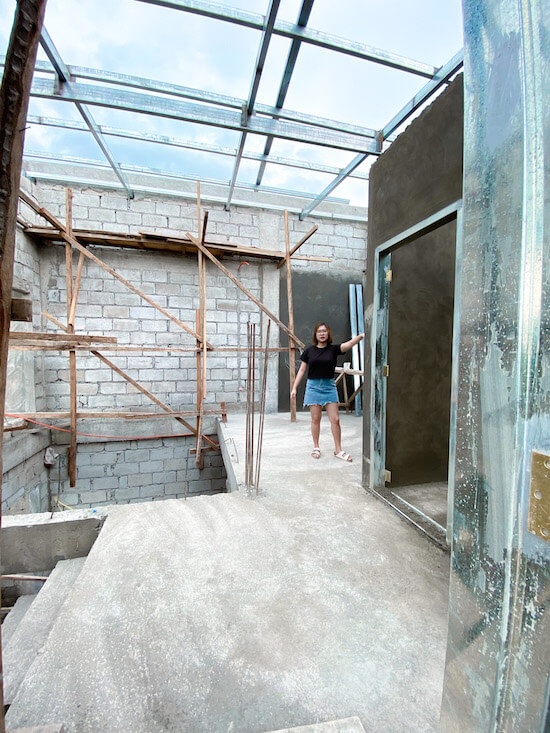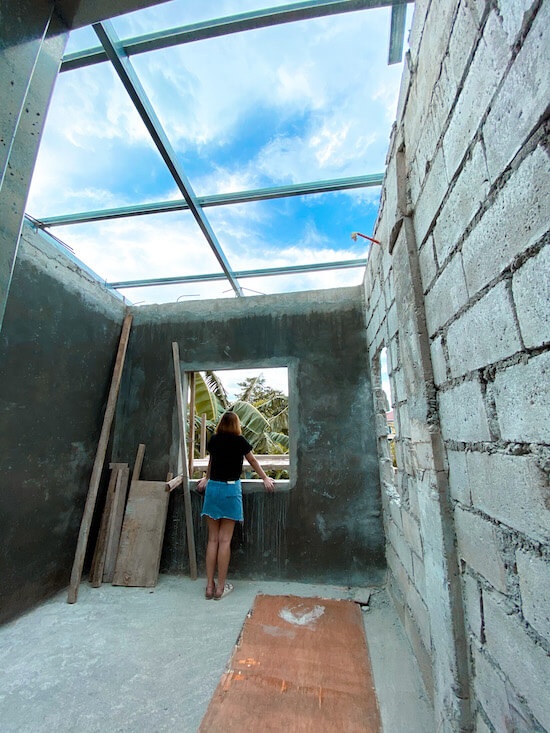 I should've taken advantage of this moment that the roof is not yet installed to take a lot of photos with the sky. It only occurred to me the week they were installing it 🙄. Look how pretty!
Wait, I have a few more under construction photos.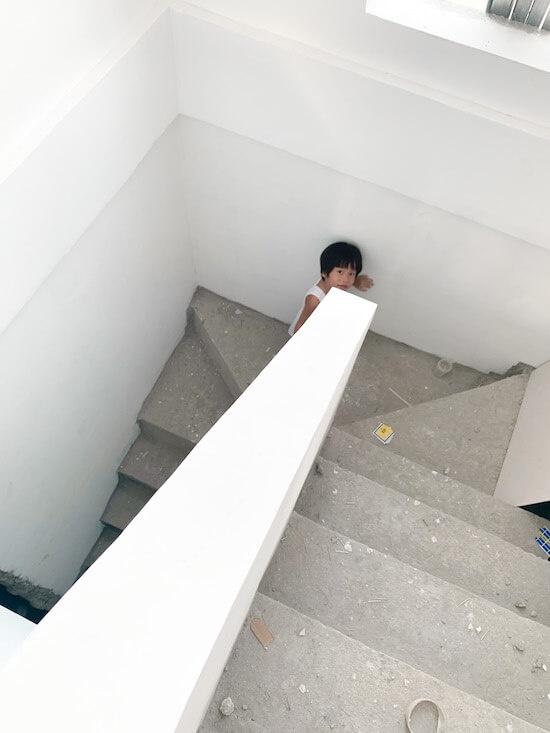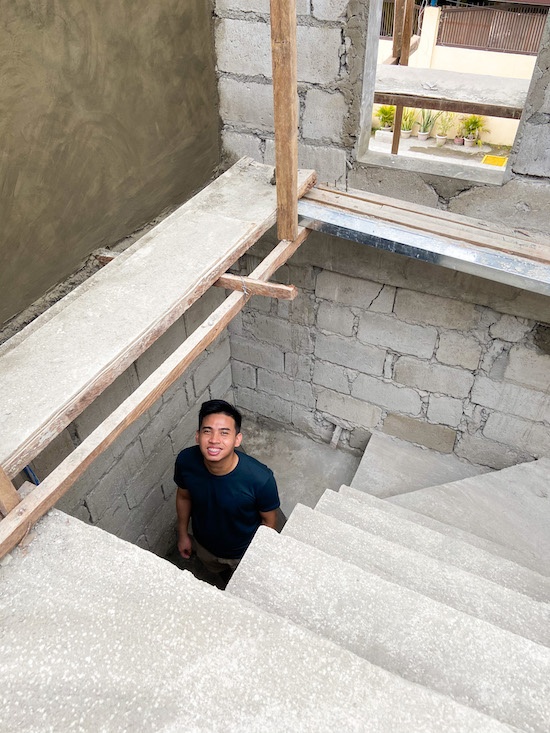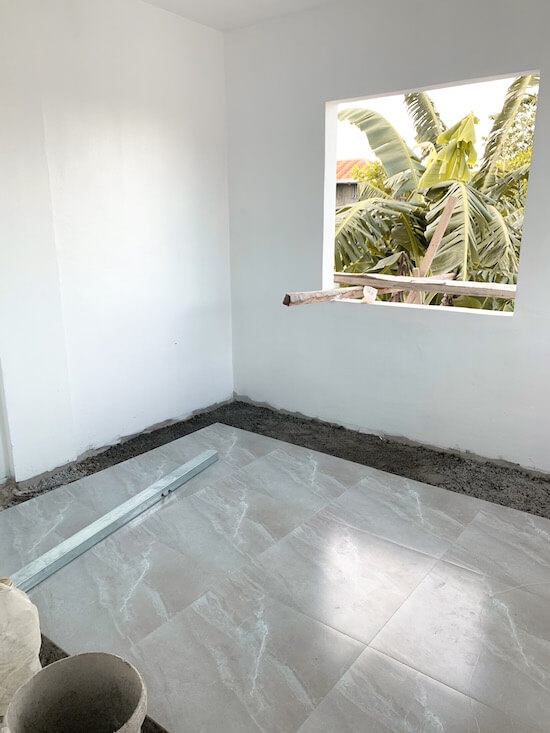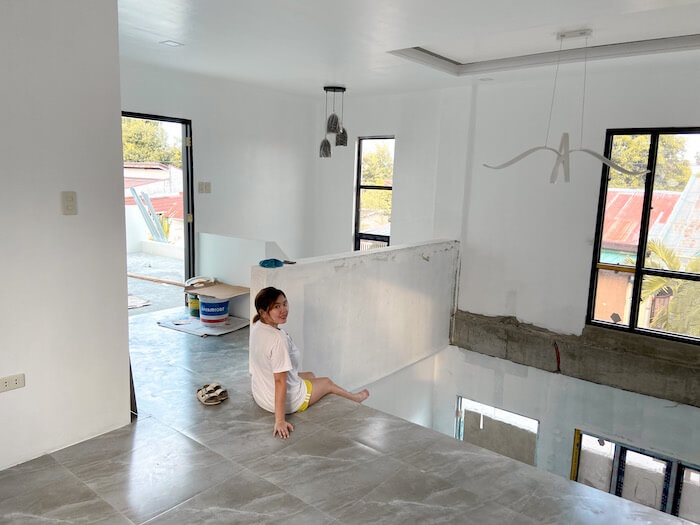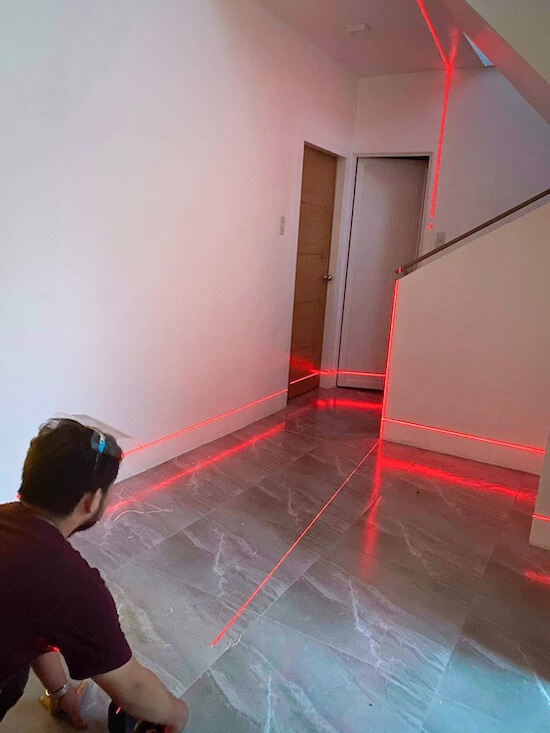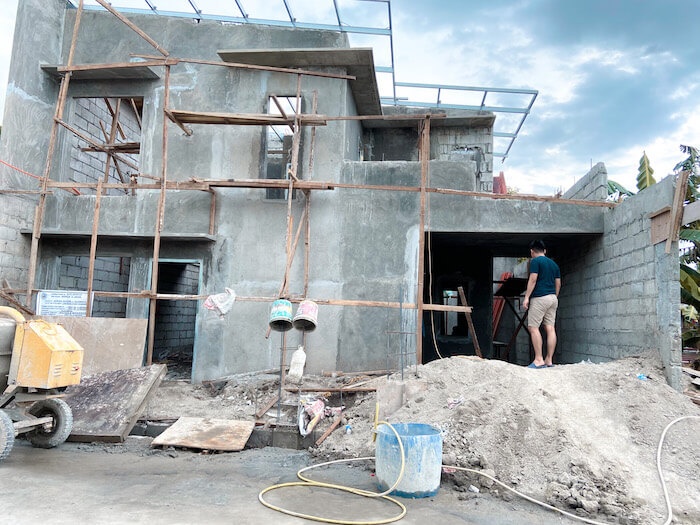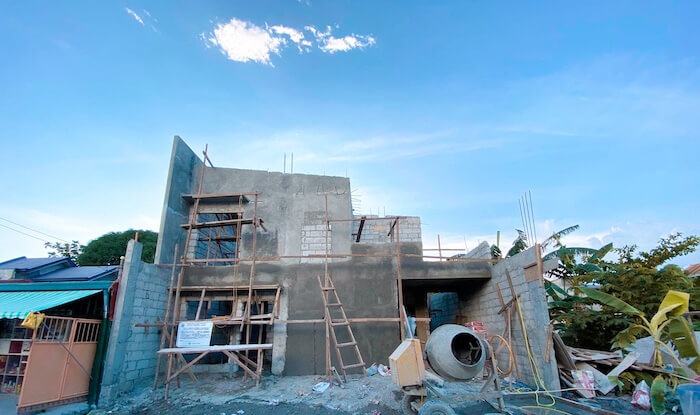 I really liked this gray industrial color/finish that I asked our architect about it! We tried to achieve a similar but better finish as this for our exterior but backed out (despite it being a dream 😍) because it would take longer to do and we are already running out of money 💸. We instead just decided to change the exterior from white to a lighter color. I initially wanted a white color with blue tints to it but we ended up using paint with more yellow/warm tints. I was scared at first when I saw it in actual because it was close to the color I am trying to stay away from.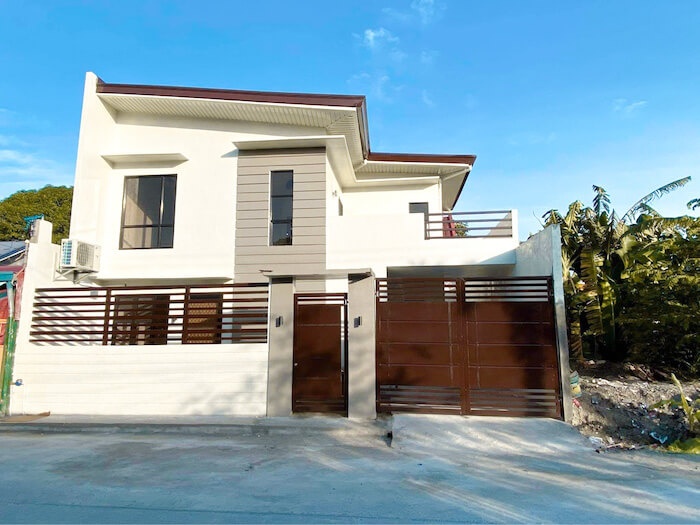 Now that it's done, the color doesn't really bother me that much any more. Apparently, I was just overreacting 💁🏻‍♀️. I would probably change the color of the gate first before the exterior paint. The overall look feels like coffee to me (my coffee is white coffee 😇) and coffee is always a good idea!
(See the things that wen't wrong and right)
September 9 2020
We now have our occupancy permit, exactly a year after first meeting with our architect, which means we are now allowed to move in!
We won't just yet tho. There are still some things to do before the turn over and we are going to wait a while to save for some needed items and for the house blessing we are targeting in October.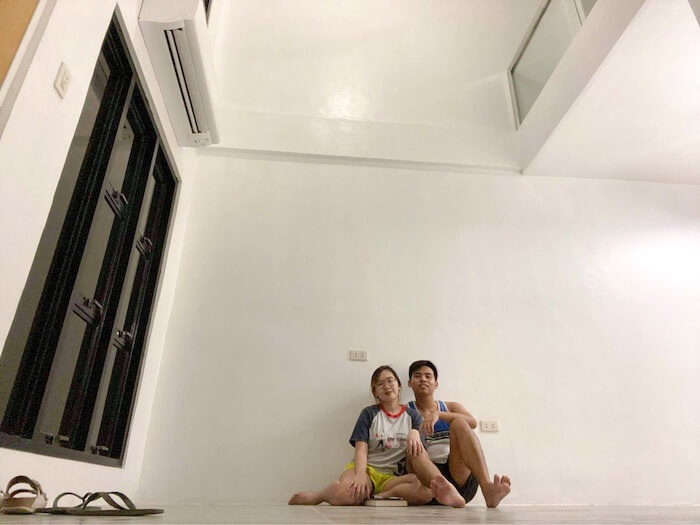 We get to stay here sometimes for a few hours until our butts complain about the hard floors. Planning everything, cleaning, and basically just me singing my Hamilton tunes 👩🏻‍🎤. (I can't dance just yet, we are very visible outside until we get our blinds).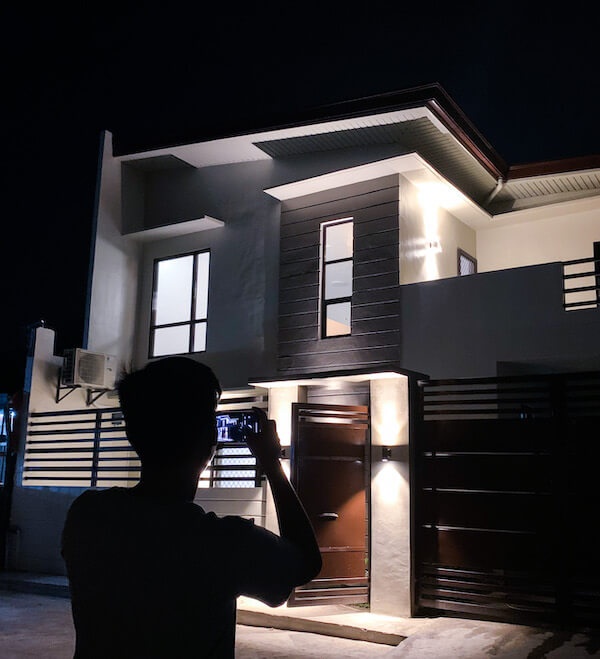 This house is also on a whole new level of pretty at night!
---
For your dream home, and if you liked our house, don't hesitate to contact STIL Design and Construction! And that's not just because our architect is a friend! ⭐️⭐️⭐️⭐️⭐️
---
Watch our house tour! 🙈