My birthday last year was the last week of normal before life as we know it was changed by Covid19 🦠. So the first trip we cancelled was in Masamirey Cove for my birthday.
For this year it took us a long time figuring out where to go. It will be our first travel in a year. Masamirey in Pangasinan still does not allow guests from Pampanga. A staycation without a pool or view doesn't have the same appeal since we moved to our house. Other places doesn't seem as safe.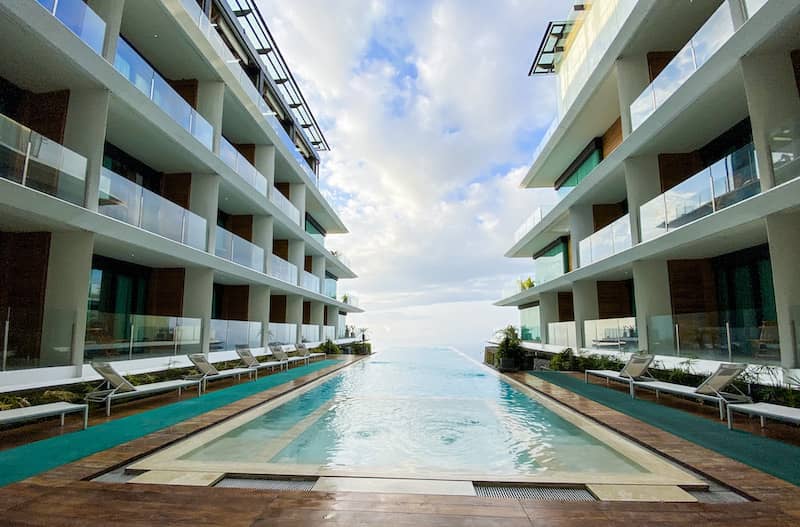 We ended up splurging for Escala Tagaytay. This destination was always a dream and the main thing stopping us before was how expensive it is. This is the first time I spent this much money for a one night stay 💸🤪.
Inclusion / Amenities
We booked a deluxe room, the ones where our view outside the balcony is the pool.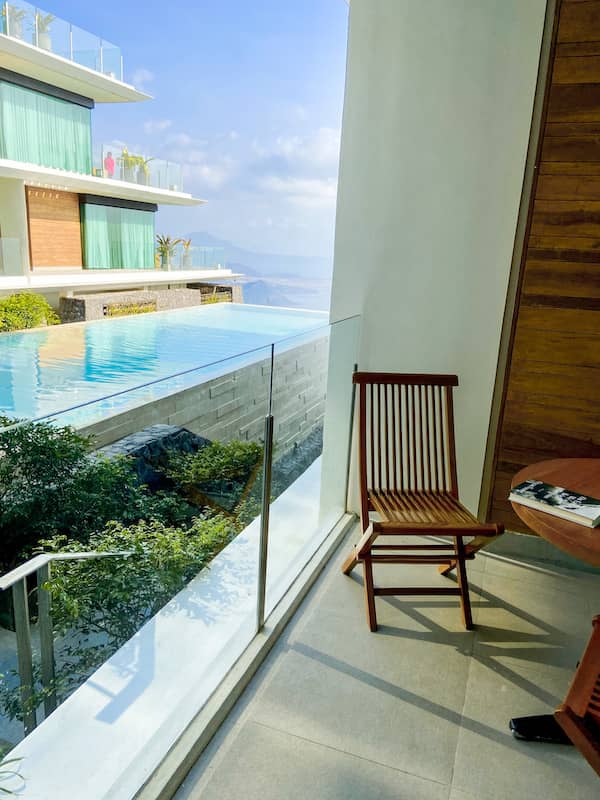 Our room includes:
Balcony (pool view)
Airconditioning
Wifi (that actually works!)
Hair dryer
Fridge
Toiletries
Our booking includes:
Free breakfast
Free parking
Special surprise room setup (🎈 + 💐) as requested by AJ for me
Everything looked good! The only catch (that we only checked a few days prior) was our weekend room check in was 4PM and check out is 2PM. I was shook because 4PM was way too late for me to enjoy the view. And for people like us who is already on the road at 5AM during travels, we try not to have a lot of side trips this time to lessen our chance of contact with the virus.
Exterior
It didn't feel like this was it when we reached the parking area. This didn't look like the Escala I see in Instagram. As it turns out, the lobby was in a higher floor than the other rooms. So on the outside we just see a 1 to 2 storey building, but on the inside it has a lot more going down. As far as first impression goes, mine was 🤯🤙🏻.
As with the rest, the building looked like an extension of the amazing nature view outside. Well thought of and well executed!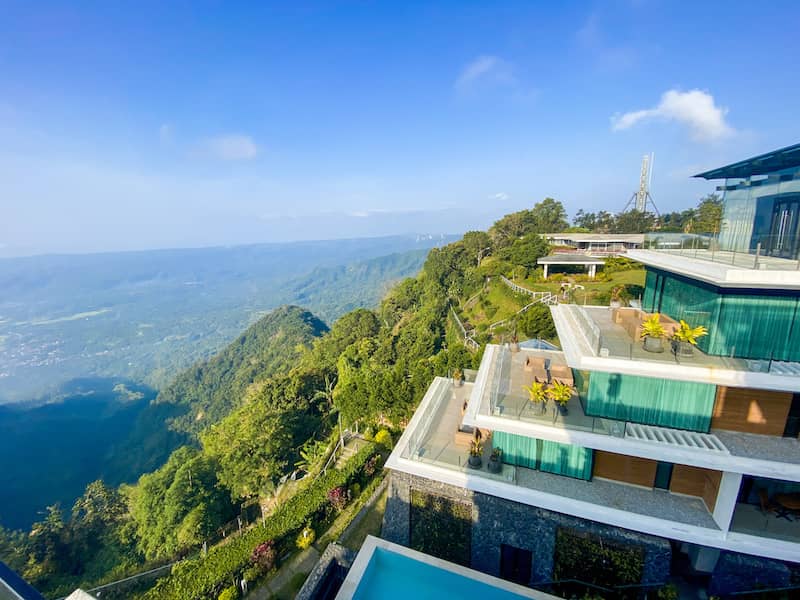 Surprise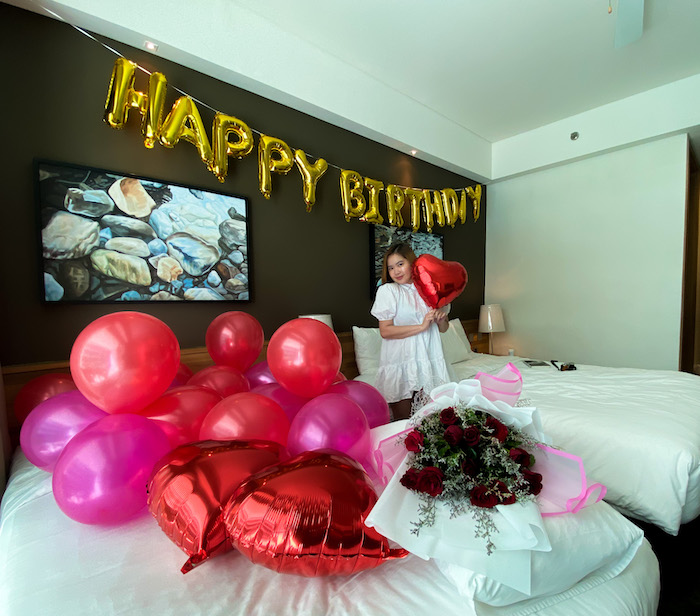 Even though AJ told me his failed plan for a surprise like this for my birthday last year, I wasn't expecting it this year because
he already gave me gifts (books)
our stay alone was already expensive
surprise like this in this hotel is not going to be cheap!
Still here it is 🥺🥺!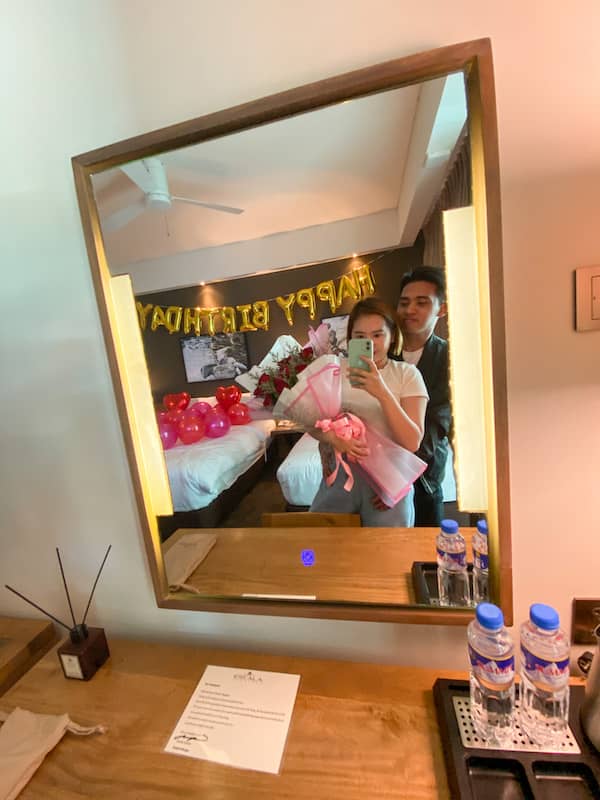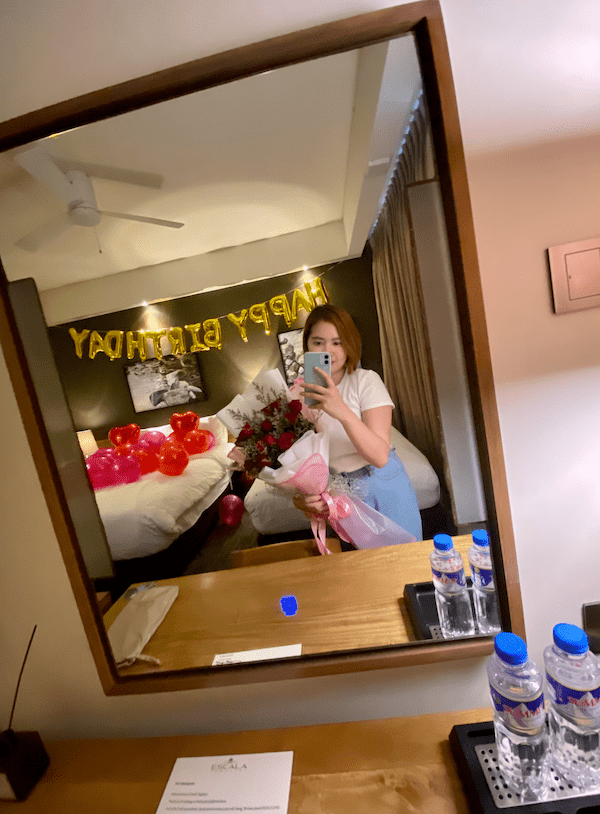 Service
I didn't give much meaning that it is a luxury hotel, I guess this is from getting used to booking (condo) rooms via Airbnb. With those kind of bookings, all we get is the room and that's it.
So a highlight for me during this trip was the quality service. There's housekeeping (who are in full PPEs) and room service. There's also a lot of things we could request. They even let us take the balloons home and they packed it in a bag for us! They struggled with it and even chased after the bag of balloons during our checkout because it was so light 😅.
The spoiled child in me was definitely acknowledged. This is the lifestyle I work hard for. Getting there!
Breakfast
I know for breakfast we had to be the first ones there to choose a good table. We had the perfect view and I had a complimentary birthday cake! Totally unexpected so I loved it!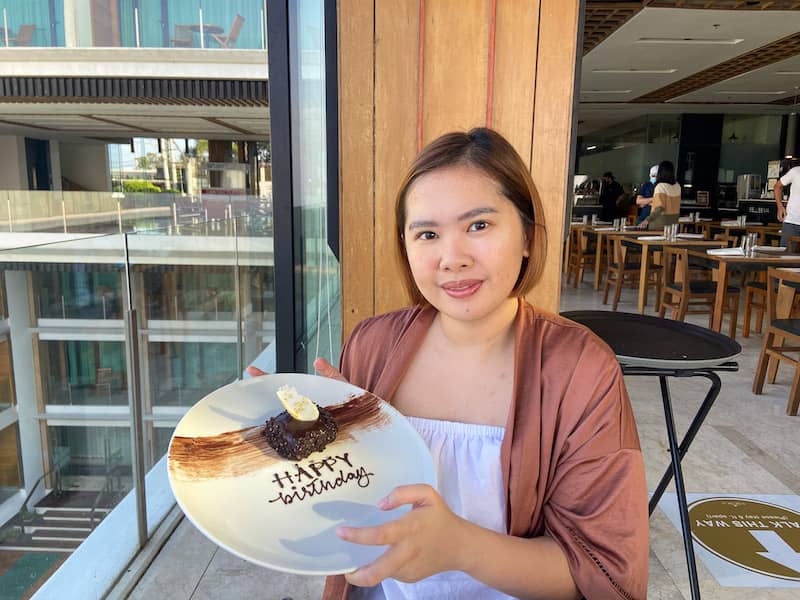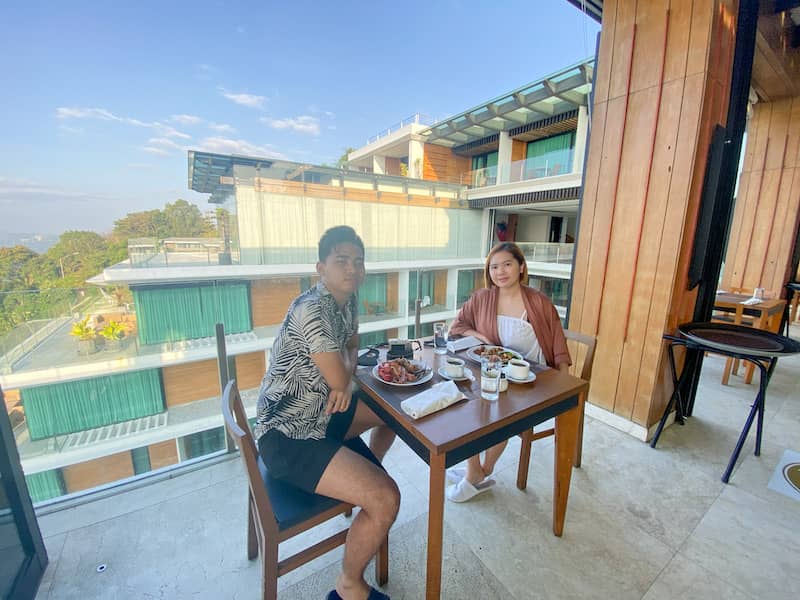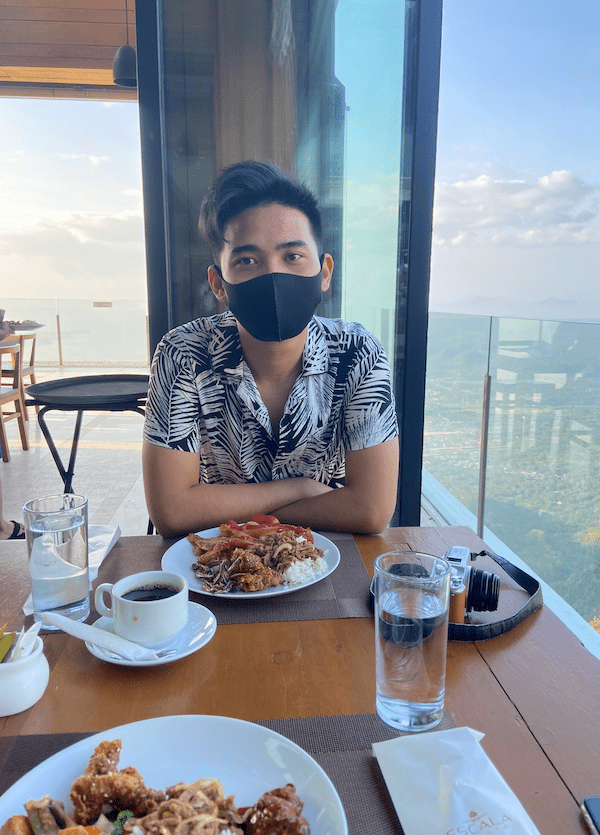 And yes I woke up earlier to put on make up 💁🏻‍♀️. It's not everyday we get to wake up in a place as beautiful as this. Might as well 💆🏻‍♀️.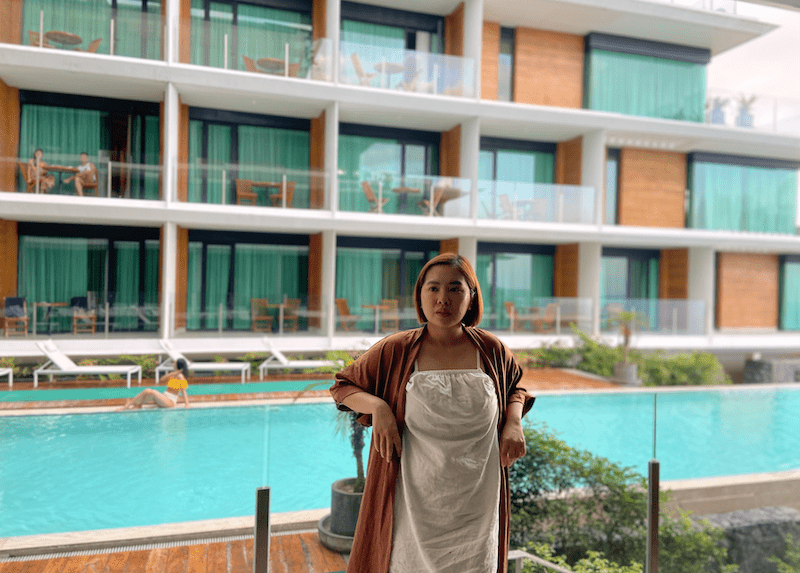 View / Pool
I've already seen the view from my phone a hundred times so I was happy to finally see it in person. Specially since it's been more than a year since I went for a swim (or saw a nice view)!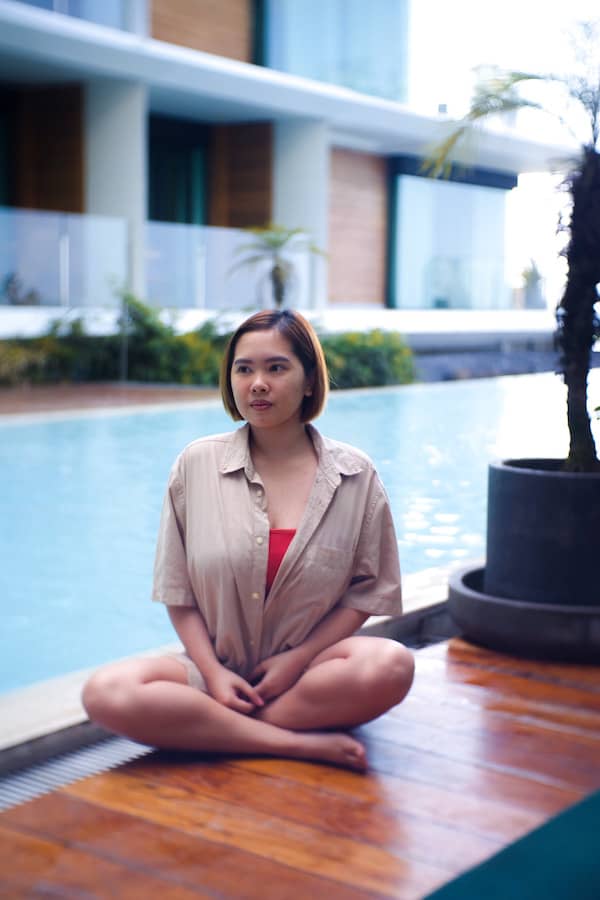 Haven't had pictures taken like this in a long time. My Instagram is happy 🥰. I wanted to capture more of what I think is possible but AJ wasn't really up for his photos taken and I had no other subjects 🥵.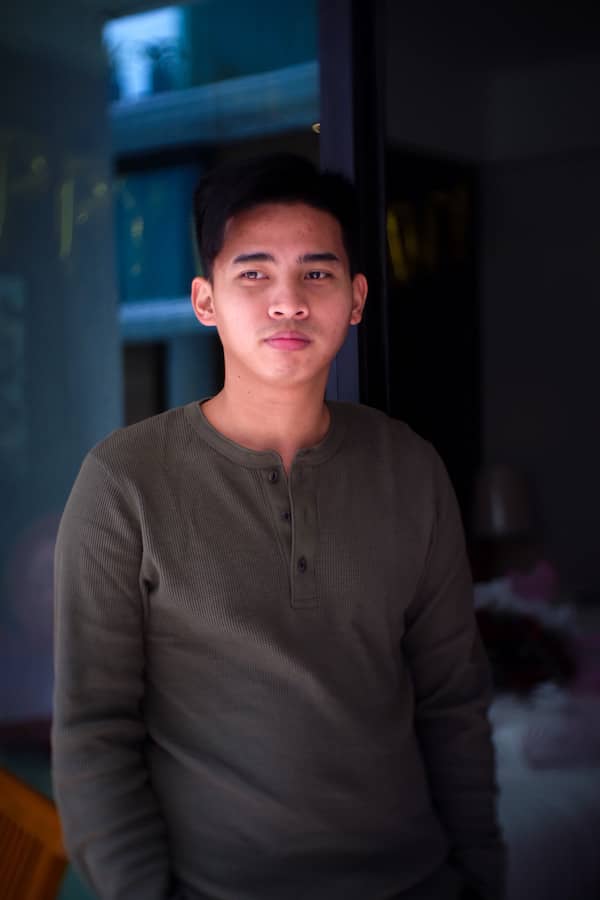 Okay rant over, I still enjoyed the swim! And chilling covered by a towel after.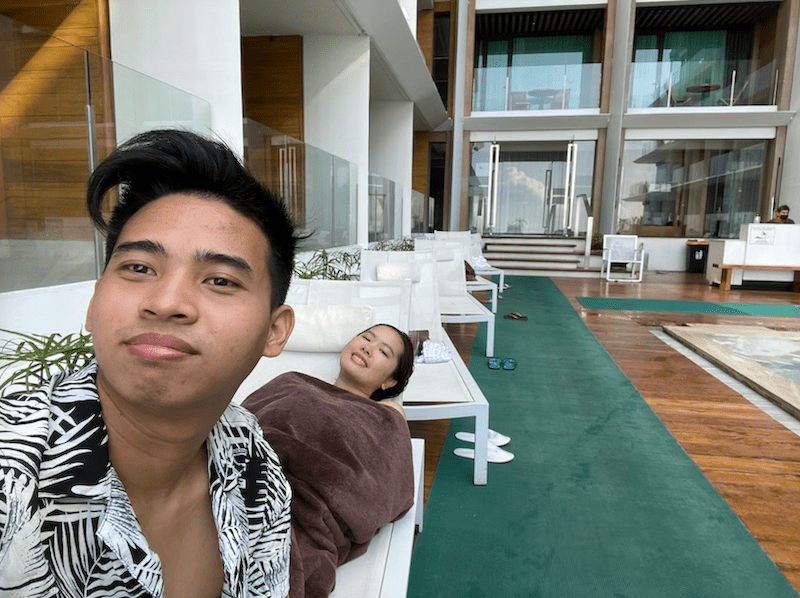 It was cold. 🥶
Safety
It was my first time to book a stay since the pandemic happened, overall I think it is safe. The hotel had a lot of protocol to cater to safety of both guests and staff.
The staff are wearing face masks and face shields. Guests are also encouraged to do the same.
Upon entrance there was a disinfecting machine that everyone had to go through.
When we had our room cleaned, they went all out. The staff was wearing PPE and there were a lot of machines used to ensure it wasn't just clean but also safe.
Gym is open but needs reservation. Massage area is not open.
Not all rooms are occupied, which came as a shock to me because this seemed like a hotel that is always fully booked. I also did not see any child. So my guess is it is part of their safety protocol. So yey not a lot of guests!
The most unsafe place would probably be the pool area. Masks are not mandatory here because we're all here to swim. And everyone was roaming around the place for their photos taken. There's staff watching over us but I don't see them intervene so much.
When we went to the pool it was almost closing hours and in the morning right after breakfast. So there weren't a lot of people in the area. I also did not swim until there's only 4 or less people in the pool. And left immediately when I saw that more people are about to swim. So these are conscious decisions.
The most crowded I saw the pool area (from our room balcony) was around less than 15 pax and not all of them were swimming. Probably still not as bad. The newly famous coffee shops in Pampanga are much more crowded than this.
---
A few hours after we arrived I was already telling AJ that we have to go back here for a stay longer than one night. I would really love to stay here without much anxiety that we have to spend our time wisely because it's limited. We had so much fun we forgot to take couple photos 🙉.
I highly recommend!