2021, the year I discovered #booktok in Tiktok. What's that? It's the book lovers/readers/hoarders community in the platform. The year Fully Booked have taken all my money.
In booktok, I have:
started reading an average 10 books a month (previously 0-3)
learned and reflected a lot about myself and kindness and feminism through the books I read
found my new all time favorite books and authors ❣️
met friends that i can share and nerd about my love for books with!!!
almost ran out of bookshelf space! From only 1/4 filled at the start of the year 💸💸💸.
You can find me @kwehhhhhh 🐣.
Now back to the topic at hand, please keep in mind it was so hard to choose this year because of the amount I've read and the solid recommendations from booktook 💯, here's my best reads in 2021:
The Seven Husbands of Evelyn Hugo by Taylor Jenkins Reid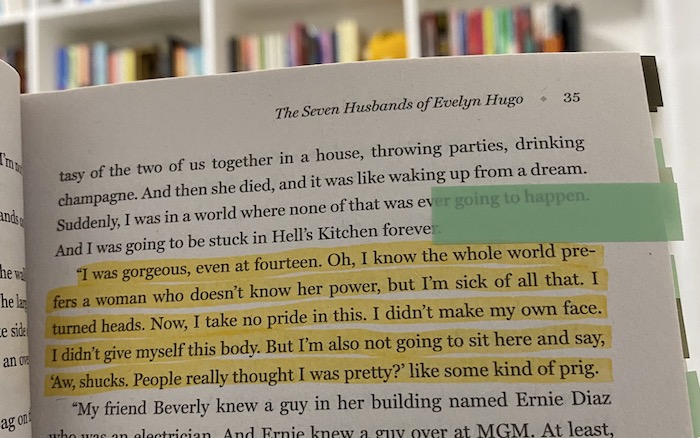 If you join booktok, for sure it won't be long before you hear this book or TJR. And this is one of the few that deserves the hype it gets, it's nothing short of a masterpiece. You can't tell me that Evelyn is not real and that I can't google her 🤨.
For this I had one tab meant for every time men took advantage of her, thinking that's probably what this book is about if we're talking about her seven husbands. I was not able to use that a lot because she's a lot stronger than I ever thought a woman can be 💪🏼. I am a big fan.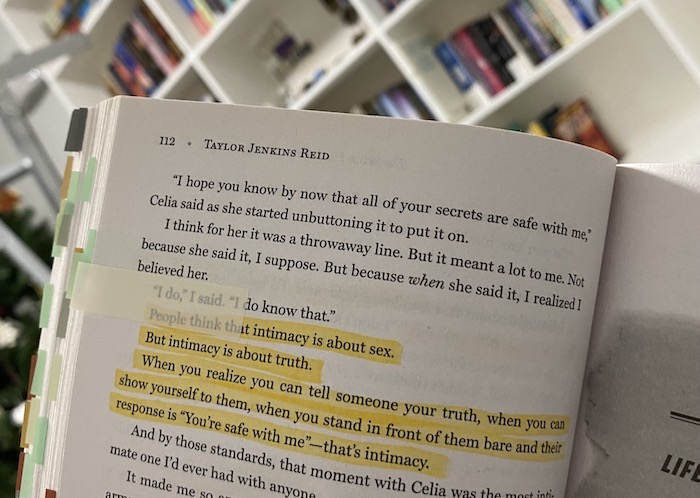 It's hollywood, it's lgbtqa+, it's a woman's life. This is Evelyn, finally narrating her life on her own terms because everyone she loves is dead now. There's something about her that's just so powerful.
#celebrity #lgbtqa+ #strongwoman #media
Kim Jiyoung, Born 1982 by Cho Nam-Joo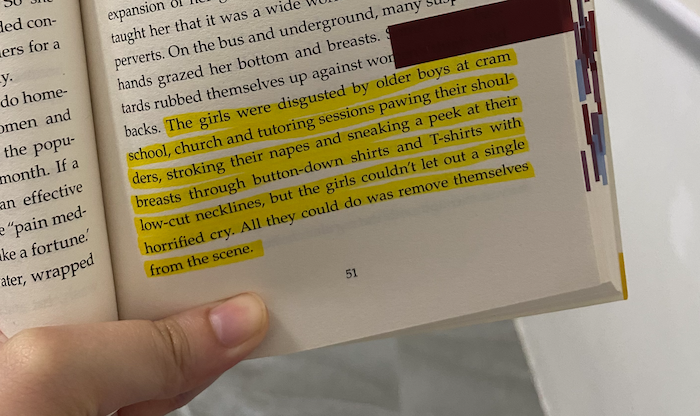 Misogyny starts at home. And then at school. And then at work. No wonder women hate their jobs now. The worst part is probably how those who benefit in the system (men), are too busy to acknowledge that it's not the same for us.
This was a book that came at the perfect time for me. I was once so angry that I ended a notes app rant with "With my skills and credentials, if only I was a man, I would've been so far in my career by now." But I'm only a woman. Who's convinced she knows how to do the simple daily tasks needed to do her job? So here I am 3 months unemployed and still scared to try looking for new work because it's going to be about convincing men again that their pre conceived bias against women is not the real deal with me.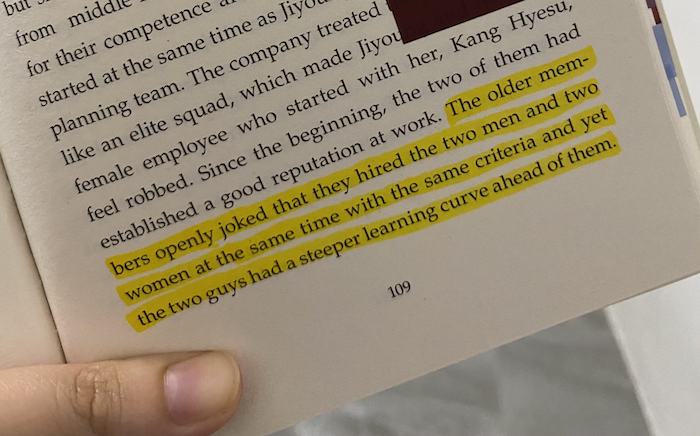 Whoops I sound very bitter 🙊. Like I said I read this book at the perfect time. I was a big ball of angry emotions right after but I know that was not the tone of the book, nor its expected outcome. It was simply just a book about a woman's life that all of us can relate to one one point or another.
#feminism #everywoman #korea
The Four Winds by Kristin Hannah
What a depressing ride it has been to read this book. The historical context of this in America (great depression, dust bowl storms, etc) are stuff I have 0 knowledge about but now it's like I lived through it via Elsa's story.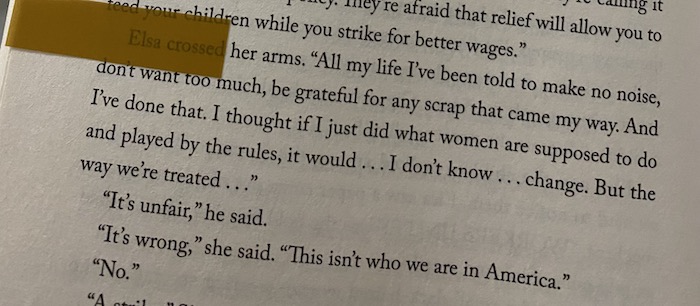 This was America vs America. The ones with opportunities available vs the ones who work much harder everyday to survive. It was so hard to watch Elsa's choices becoming less and less. When everyday she tries (next to a big number of people who were also trying) and barely survives. The bias against people like them who ran out of luck (farmers with land but with no rain) was too much for me. The supply for labor was less than the available work. The promise of a better life was nonexistent. The government aid changes everyday to answer to the capitalists demands instead of the people's needs.
Ha, I never thought I'd get to learn more about capitalism through fiction.
#greatdepression #richvspoor #capitalism
The Heart Principle by Helen Hoang
This is marketed as romance, as a part of a trilogy-that-can-be-read-as-standalones but it was more than that. A lot of readers hate insta-love, but that is how Quan and Anna fell in love here.
Quan is the first book boyfriend that I can say is similar to my fiance 💕. And I was overwhelmed from the kindness he'd shown Anna. After years and years of having to be someone she's not to appease her family and ex boyfriend, she now has someone who has assured her of her worth. Even when she's burned out, overwhelmed and vulnerable. This is the kind of love I hope everyone gets to find. It exists, trust me.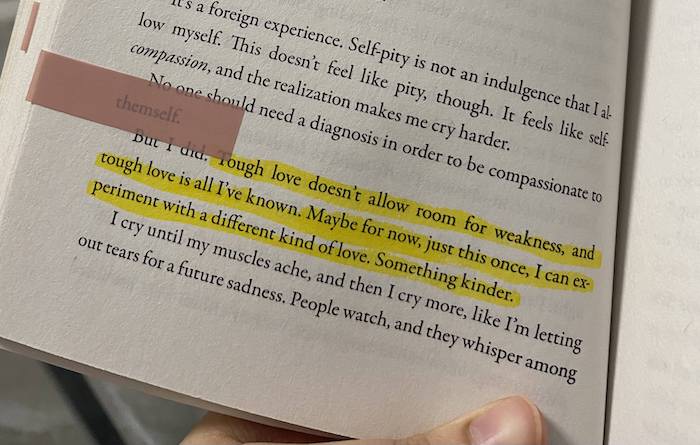 But it's not over yet, the part 2 of this book was straight out of my life. I was caught off guard by the similarities. I also had a parent who was sick. I also have to live up to the shadow of a golden child big sister, who was mean to me. I am also currently experiencing burnout from the work I love. The part that hurt the most with this book was that one scene that did not happen in my real life. It was when Anna's alive parent (mom), who watched everything unfold between her two daughters, told Anna not to close her door to her mom. I can only wish 💆🏻‍♀️.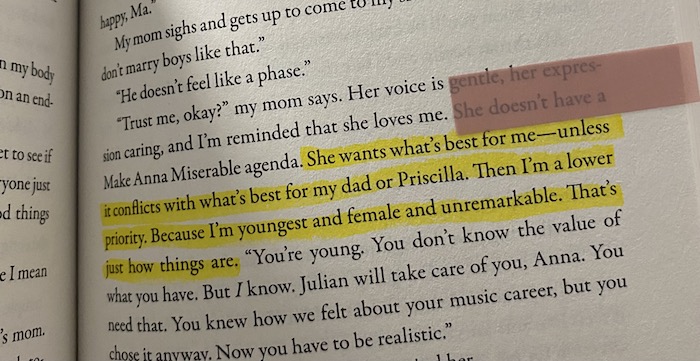 Other than having to relieve 2019, I was so glad that I was not alone. Trust me, these issues are hard to talk about in real life because they won't understand. They won't be open to the idea that families can be mean and unbending. Reading this felt like finding a new friend 👭.
#gentlelove #familydrama #sistersdrama #asian
Educated by Tara Westover
This is the only book in the list that I've already read before joining booktok. It is also the best read of my life 🥇.
It is the book that explained to me in detail how the manipulation worked because there are a lot of times I wonder how could I let it happen. Why did I take a long time before I left? Why was I the only one hurting? Which is to say that even though this book is filled with trauma, I found comfort in it.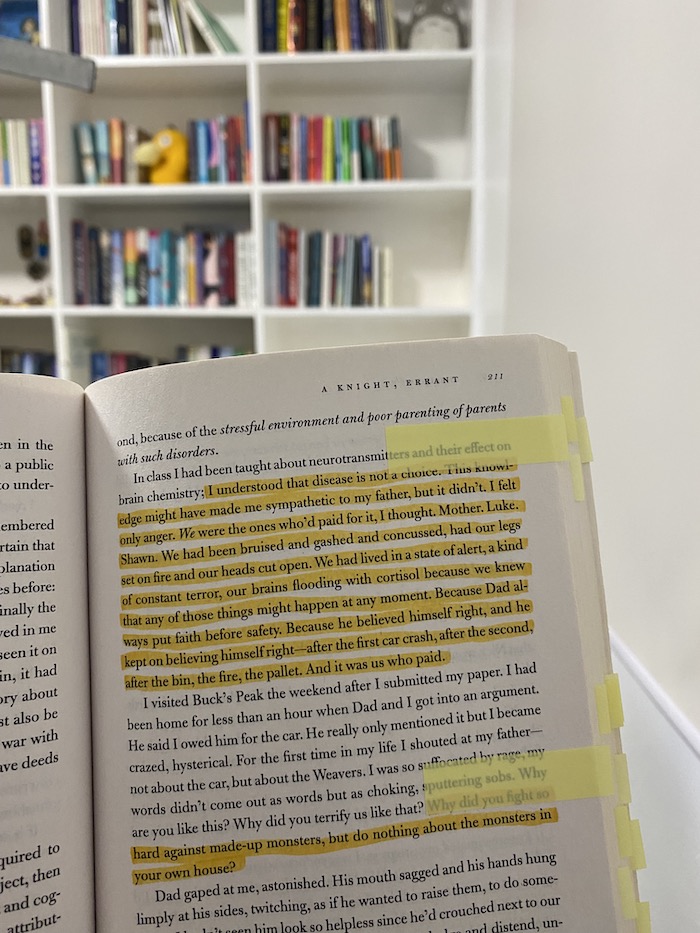 It hit me hard when she shared how she tried to avoid anyone else outside the family to know about the abuse. She had to laugh it off in public so that the world will know that it's all just games. And I perfectly understood why. There was no way she'd let the world know she's the victim. When strength is all you've known, there's no way to know how to show vulnerability.
It hit me hard when the other members of the family can't help her. Despite admitting to her face that the problem exists, there was nothing they could really do because they could not fight against the patriarch of the family.
It hit me hard when they painted her as a monster to other people. It was how they cope with her leaving, the only way they could save face. (This is very "We Don't Talk About Bruno" in Encanto 🕯). That's how families work right? You become the villain when all you're asking for is to be treated right.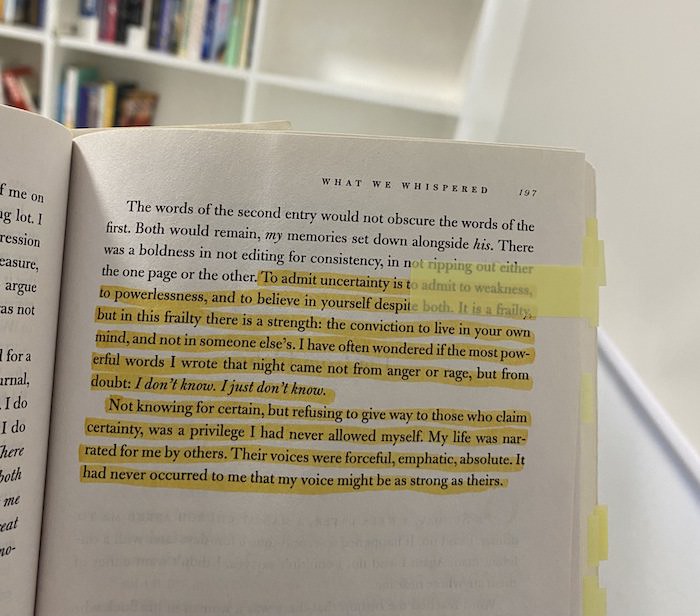 But what impacted me most is how the story ended with her permanently leaving, failing to repair their relationships. At this point I am tired of book endings where the family makes up because it's not realistic. In real life, you can't undo the trauma you caused to others that fast. I hope one day the stigma about this ends, for now I have a book that understands and that's enough.
#memoir #mentalillness #familytrauma #religionbasedtrauma
---
Another new discovery for 2021 was tabbing and annotating my books! There came a point I was overdoing it but eventually it died down (It's just sometimes and an okay amount now). It's fun!! Pointless maybe 🙊.