Context: I've been to Bali twice now in less than a year. First was to join AJ's company trip and the last one was for my birthday 🎈. This is everything that went down (that I can think of).
Observations
Locals often mistake us for Indonesian locals. They always speak to us in their language, always. Like all the time always. Not exaggerating always. I think it was a fun icebreaker with the locals, w/c AJ and I definitely needed as introverts. It's probably why we got to really have conversations with them. And they say it's the same vice versa btw 🤝.
If you have a baby, the staff / locals will happily take care of it while you eat. It was so much fun seeing this because even though technically it's work, the staff really were happy playing with the kids. The place felt more alive and I'm sure the parents appreciate the few minutes for themselves.
Canggu was a different world. So many western foreigners that live here. I was anxious at how touristy we were in Canggu, despite the fact that we look more like the locals. It was like we were the only ones who wanted to take advantage of the view. It also just felt kinda maybe a little weird. I hope one day it's the locals who thrive and get to enjoy their land.
The vibe is lazy. Our day always starts with an ambitious itinerary and ends up with 1.) one activity 2.) nap time; and 3.) an evening stroll. It was perfect ☀️💤.
#tiktokIndonesia. This may be applicable to any country. Since we bought sim cards for internet data, our tiktok FYP was full of Indonesian content. I didn't mind and I found them to be very funny, except for when the language they use are their local one then I have no idea what's happening. On our first trip I got deep into posts by locals, I learned that they don't like the term "Bali Belly" because you can get sick literally anywhere the water's not clean. On our second trip I got into the posts of westerns travelling in Bali, I got tired of it fast.
Locals have the same name. It is in their culture that your name is based on your birth order. Very cool 🤙🏻
Accommodations
Even before I ever got to see Bali, I already had the idea that it will mostly be about accommodation. I knew I didn't want to miss out. They are not cheap but if you look for places in the Philippines with those prices, it's probably only half as nice.
Hard Rock Hotel in Kuta. This was a company paid accommodation and it was also a highlight. As an emo kid during the Tumblr era living in the Philippines, I see Hard Rock (mostly the logo) a lot. I know that it exists somewhere and it's for musicians and it's cool. I never imagined that I'd get to stay in one as an adult. In a way it was nostalgic.
The hotel has a lot of rock and roll items inside, from guitars, photos, to outfit pieces. However I have learned that my knowledge of rock music was very lacking 🥴. Most are from an older generation but there's also newer ones, some are not even rock and roll like Ariana Grande. I had high hopes to find at least My Chemical Romance but there was none during that era. I'm lucky if there are names I find familiar. Hello imposter syndrome!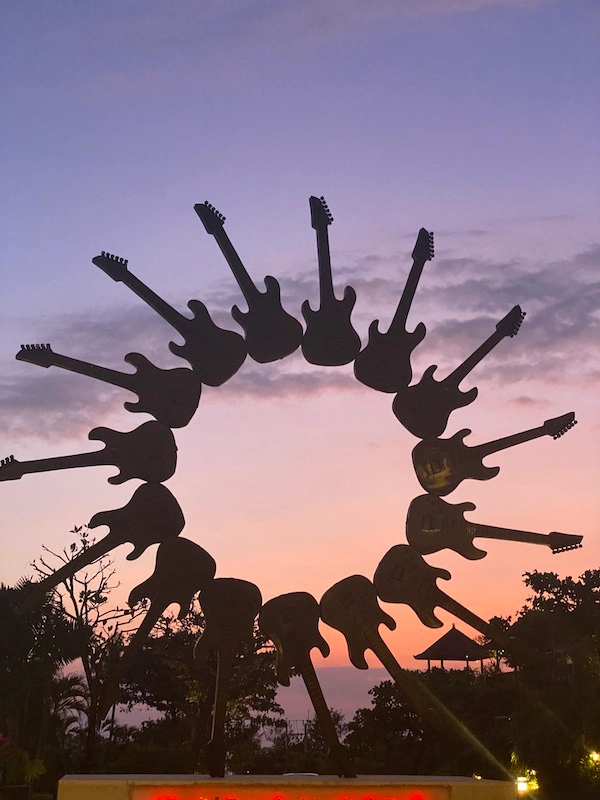 Still it was a great stay, specially the hotel experience in a time of Airbnbs. The food (breakfast) was good, ranging from local to international options, but since we stayed there for 2 weeks the food became redundant. Room service was great, they kept on leaving behind animal towel art and it's the best thing ever 💓.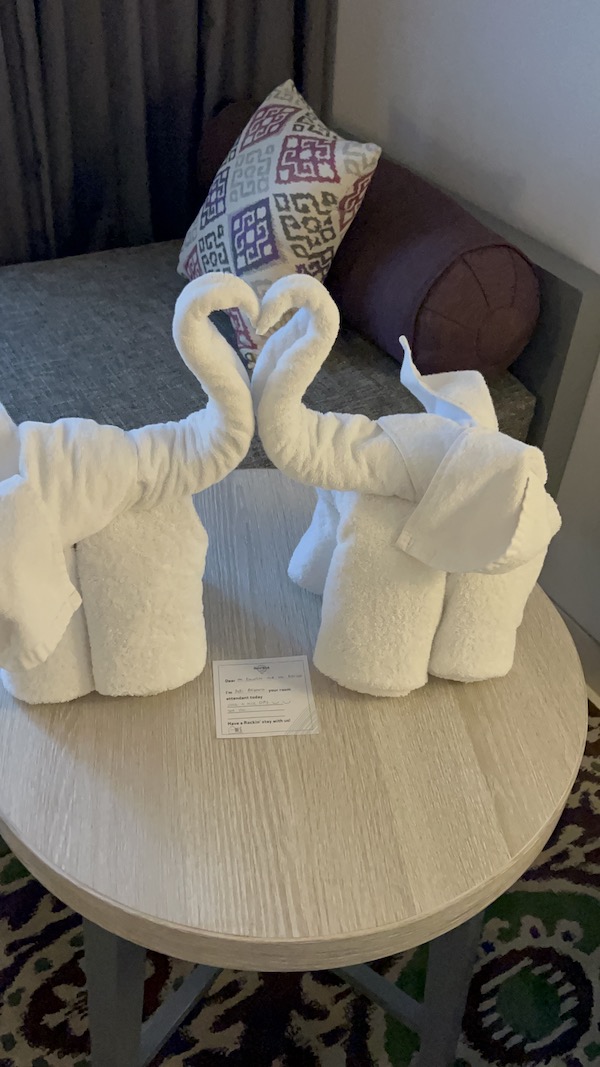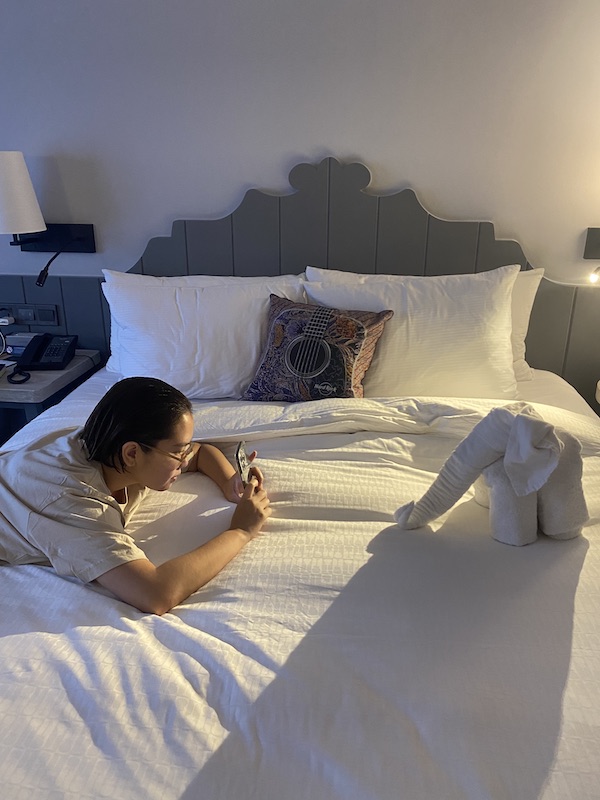 Gravity Boutique Hotel in Uluwatu. ₱8,000+ per night, cheap if comparing to PH accommodations. I first saw this from Doc Clau, who went a few months before us. Our Bali experience were mostly from her reco's. One of the prettiest stays I've ever been to, perfect for lazying around. The best sunsets of my life.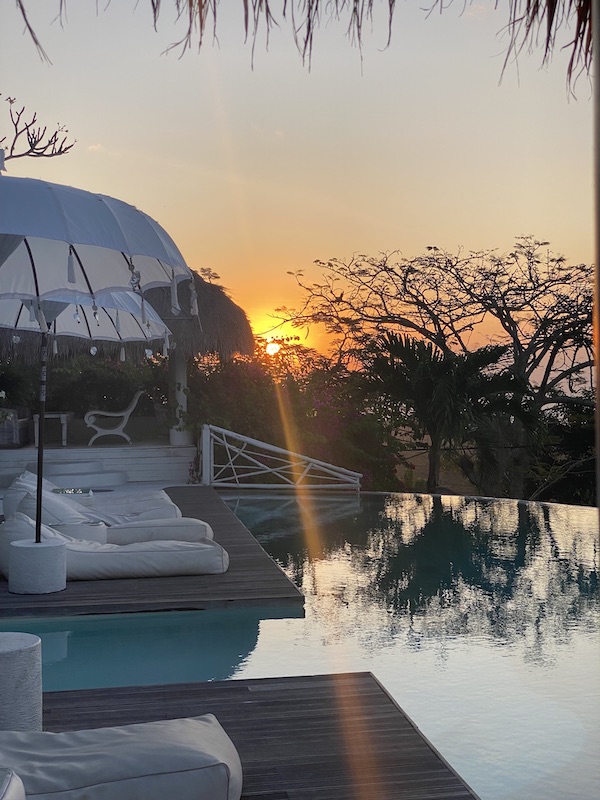 We were upgraded to the bamboo suite, which was located in another location that's near. It seems newer and was a great stay however I'd still prefer the ones we originally booked, so maybe we can go back some day for that.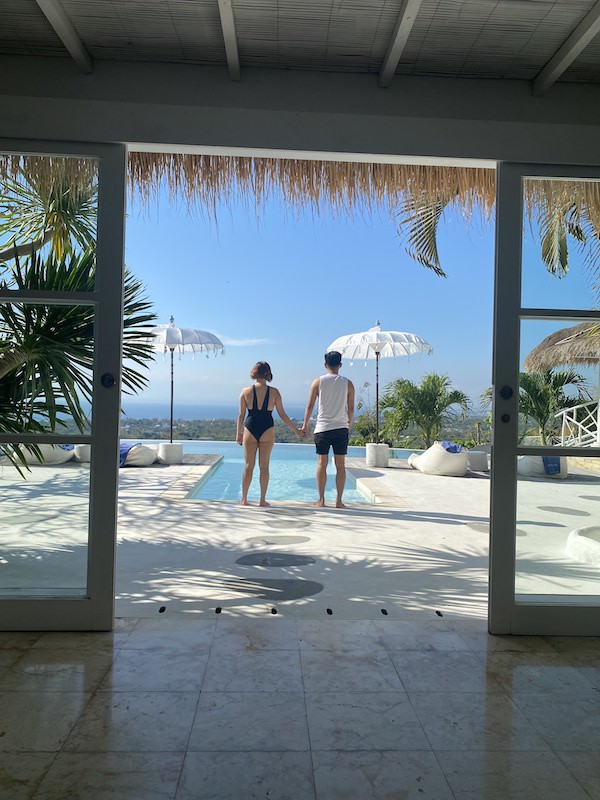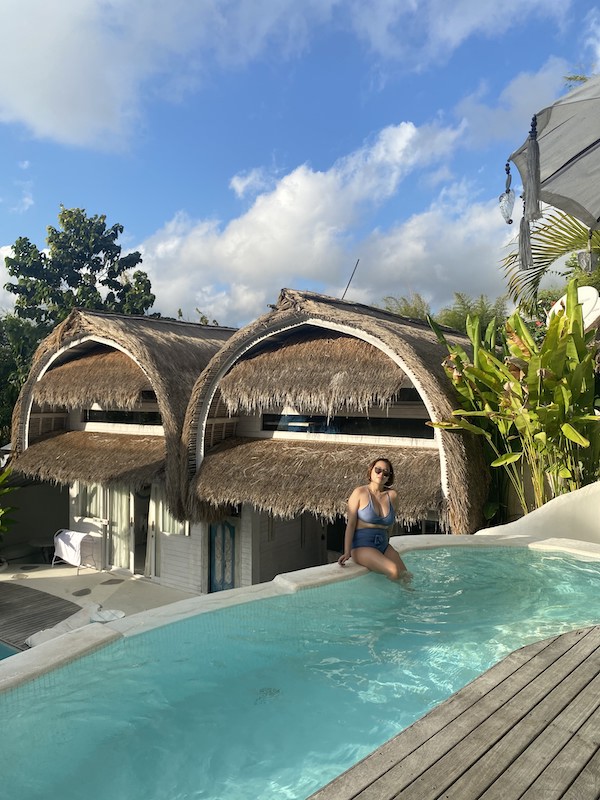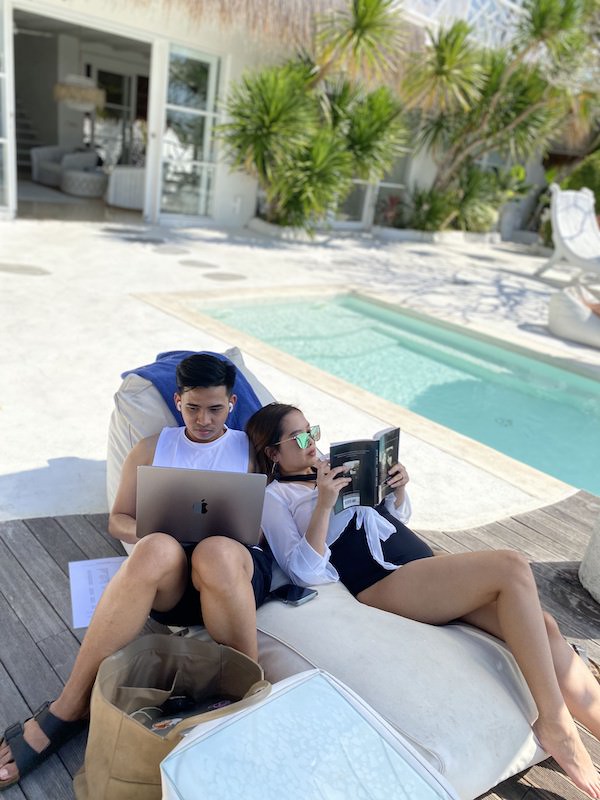 It was also the first night in a long time I've slept alone without AJ (he stayed in Hard Rock Hotel the first night). I don't prefer sleeping alone here though, the doors were mostly glass sliding ones and it felt fragile. And there's only a few people in the property (me, another set of guests, staff) and it might be obvious to them that I was alone (I did mention every chance I get that my fiance is arriving in a while). I was not able to sleep properly.
We didn't tour around Uluwatu and the owner mentioned there's not a lot to see, unless you have a motorcycle to roam around with.
Ayana Resort in Jimbaran. ₱20,000+ per night, not cheap but it's worth it. I think this is my biggest splurge ever. The property was huge, it even has its own beach. It was so huge there's a bus with schedule to take you where you need to go. Reminds me of Fontana in Clark, except that one was mostly villas. For one night I was not able to really explore all of what it can offer. I think this is the best choice for a splurge honeymoon because you literally don't have to go anywhere else and it has a lot to offer.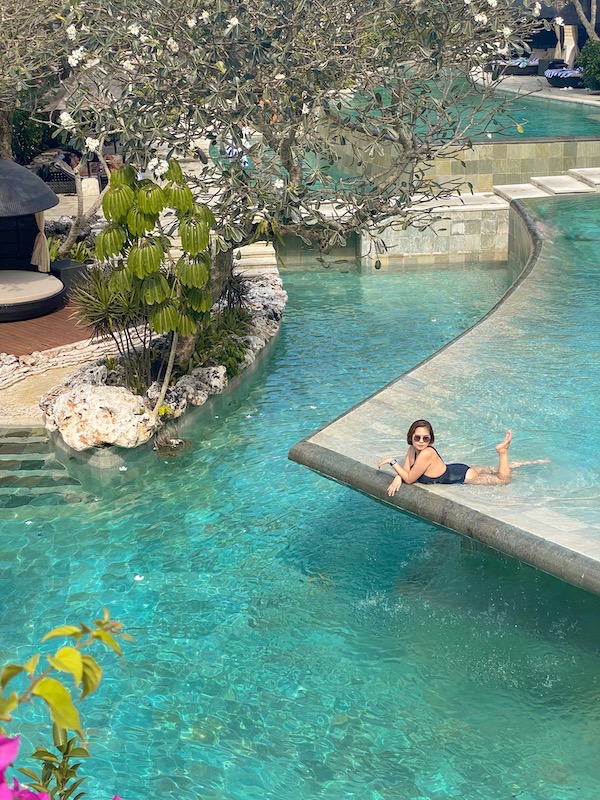 The only downside is the hotel room. It's huge ✅ with bath tub ✅ balcony with a garden view ✅ but it was obvious the building was old. I got unlucky with the room because the toilet (and also the elevator) kind of smells, the kind that even proper maintenance fail to prevent, and I avoided it at all cost. I'd recommend to stay in another newer building in the property.
IZE Seminyak. ₱2,500 per night. One of the cheaper options. It still had a lot to offer: bathtub, pool, gym. The location was great, it was walking distance to a lot of famous places. We enjoyed just walking around and going to the stores that catch our attention.
Maja Canggu. ₱9,000+ per night. I found this from @taramilktea, and the best part is that it only recently opened. This was where we spent my birthday and it was the highlight of our 2nd trip. We were not sure wether to roam around Canggu or to stay in. We missed out on a lot during our 2 days stay (movie room, romantic dinner set up, bath set up). The service was also great.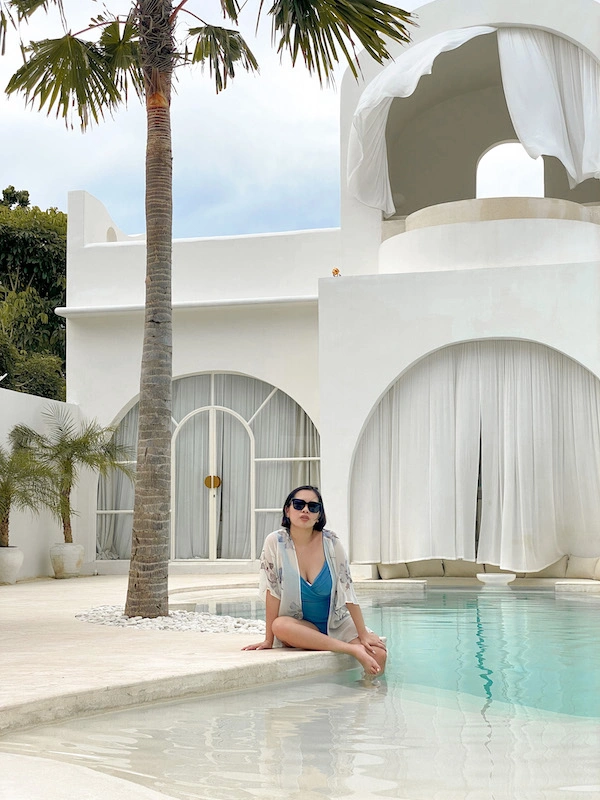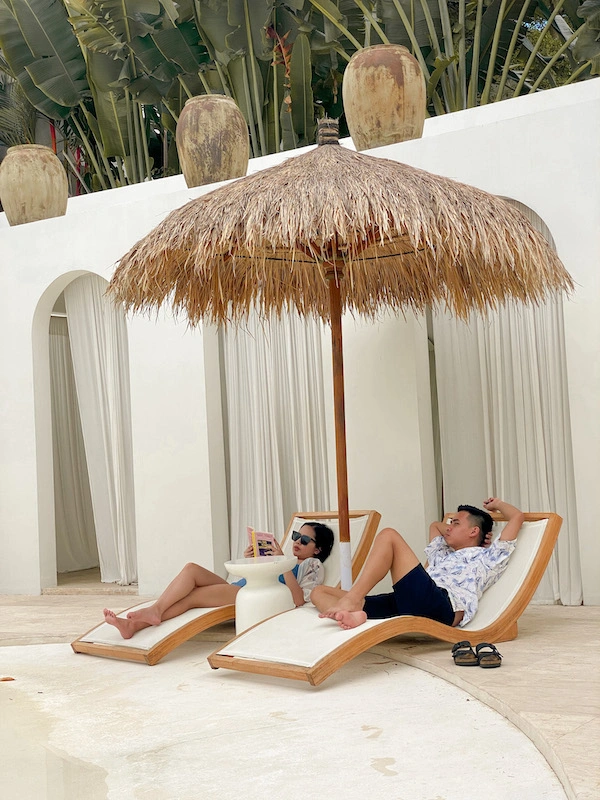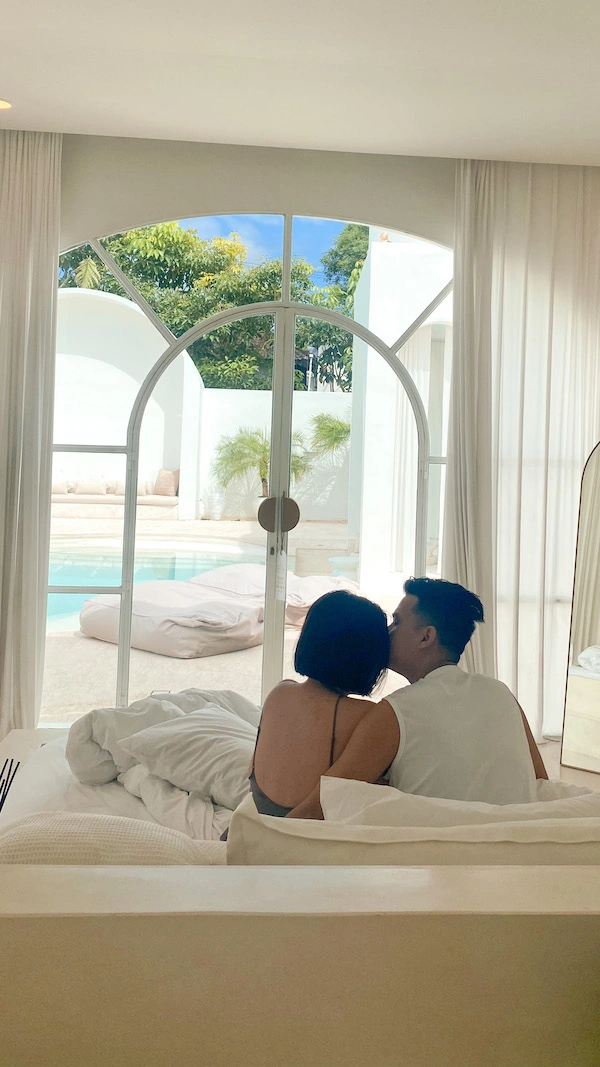 There's 5 rooms in the property and it kinda has this quiet vibe. We were so scared of making noise (when we got drone shots). It did still feel like the whole place is yours. There's very little chance that the other guests are out when you are out.
Hilton Garden Inn in Kuta. ₱2,000 per night. This one is near the airport in Kuta. Not bad but I'd recommend a stay here only on your last night. Unlike Hard Rock and Ize Seminyak, there's nothing next to it so we ended up spending a lot on commute.
Tours
Bali Drone Driver. Another highlight from our trips were Kadek, our english speaking tour guide / driver / photographer in Bali. All for the price of one 💸. Again, he was a reco of Doc Clau. I even got to roam around with just Kadek without AJ and I felt completely safe. Highly highly recommend, even if you don't get to take drone shots.
A bit of a downside on our last trip was that he was booked on some of the days of our stay. Maybe we were not able to communicate with him better. He did made sure that we were taken care of still as he suggested his brother instead. It was a bit of a bummer but I'm still glad that this means his business is going well. High hopes that the other (foreigner) customer was charged higher because it was well deserved 🙏🏼.
Restos / Cafes
Disclaimer: not a foodie 👀
Hard Rock Cafe (Kuta). Went back twice for their chicken wings. 🍗
Starbucks Reserve Dewata (Kuta). Largest Starbucks in Asia? Or something that goes like that. The place was huge but other than that it's nothing really special. We liked to stay outside but it was hot when we went.
Movenpick Cafe (Jimbaran). Went here before our checkin in Ayana Resort. I got to work here too for a few hours. The food was great, they hard my favorite: eclairs.
Yoshinoya (Kuta). This is a japanese fast food, mostly with ricebowl options. We went here in Kuta branch on our first few days and we've ordered take out (via gojek) multiple times after. It became our default dinner.
Bali Timbungan (Sunset Road). This feels like a restaurant for families (like Dainty or Mesa or Aristocrat). Food were a hit or miss and a little bit on the pricier side. Has a lot of duck interior 🦆 which I loved.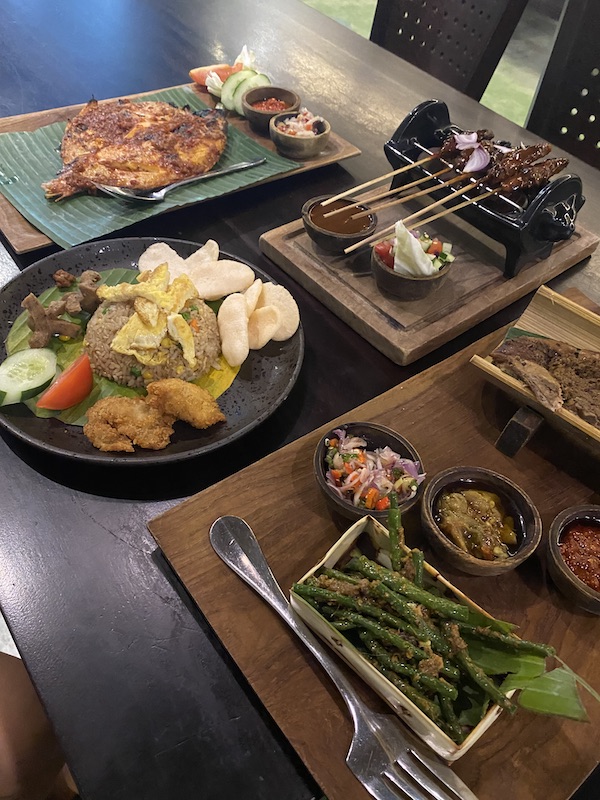 Sisterfields (Seminyak). We went here for breakfast on my birthday and they open early. I did not appreciate the food (mostly because I had trouble biting since getting my braces). Another option we had was Revolver. Both walking distance from our hotel.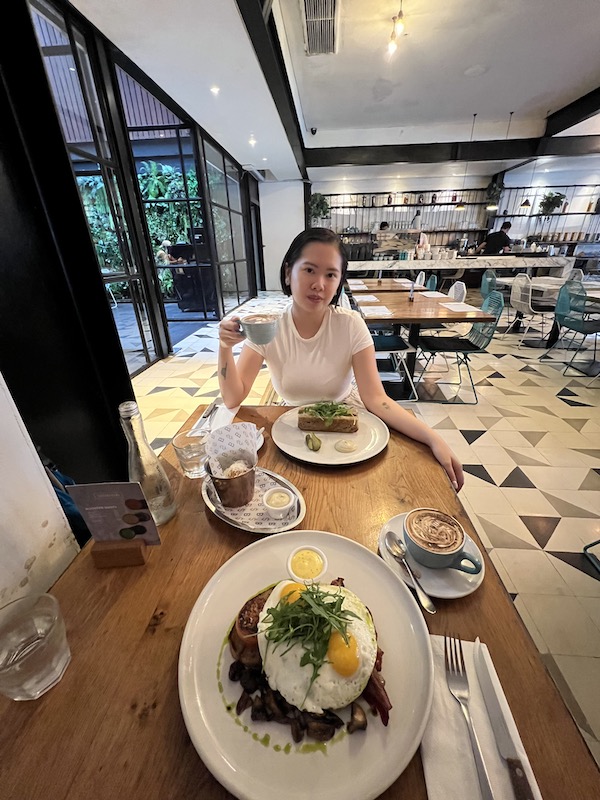 Penny Lane (Canggu). For some reason, it looked bigger in social media. The gimmick was it has a lot hip hop and alternative art (? I'm not sure what's it called) influences from Mona Lisa giving the finger to Samual Jackson jesus QR code menu. I think there's also a beyonce piece.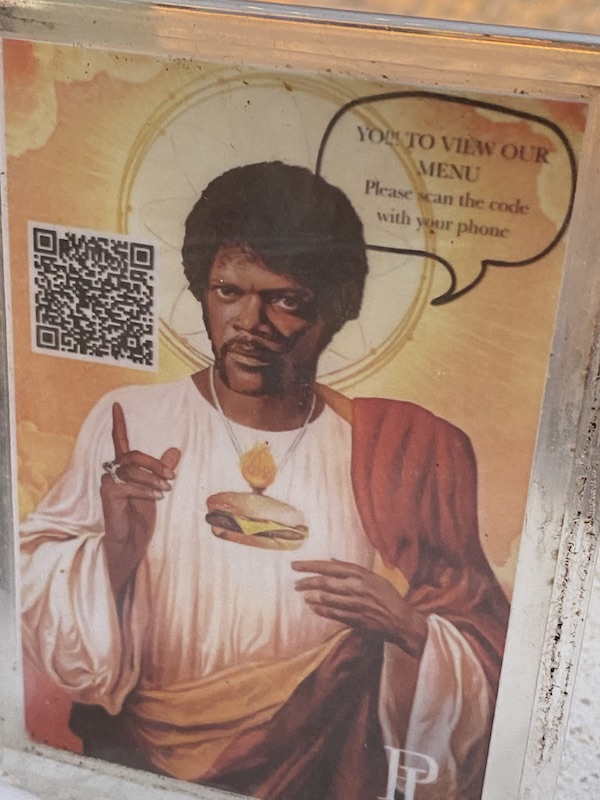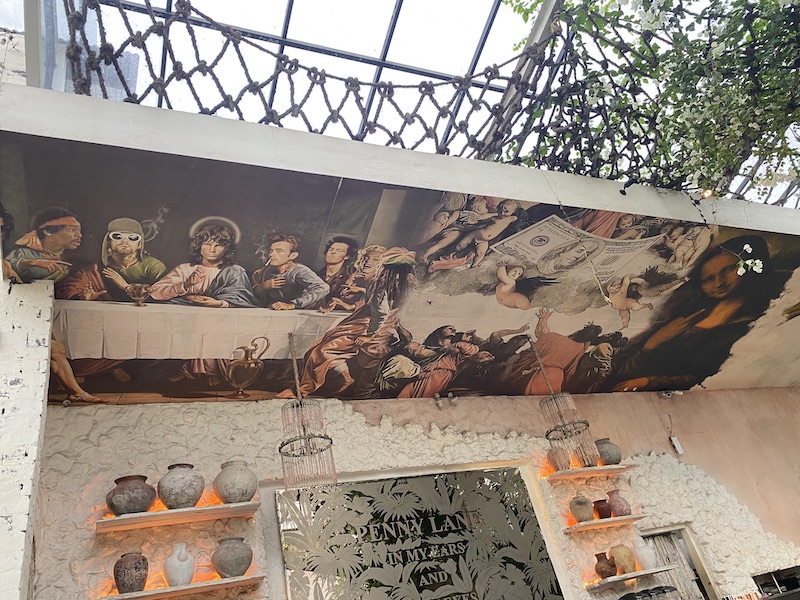 Mimpi Grocery (Canggu). I was confident we'd arrive here for lunch without a lot of people. Wrong. Everyone's here for remote work 💻. Food and view was great though.
Miel Coffee Bali (Canggu). This was outside of Maja Canggu and we went here twice. It was mostly coffee and a few bread and eggs options for food.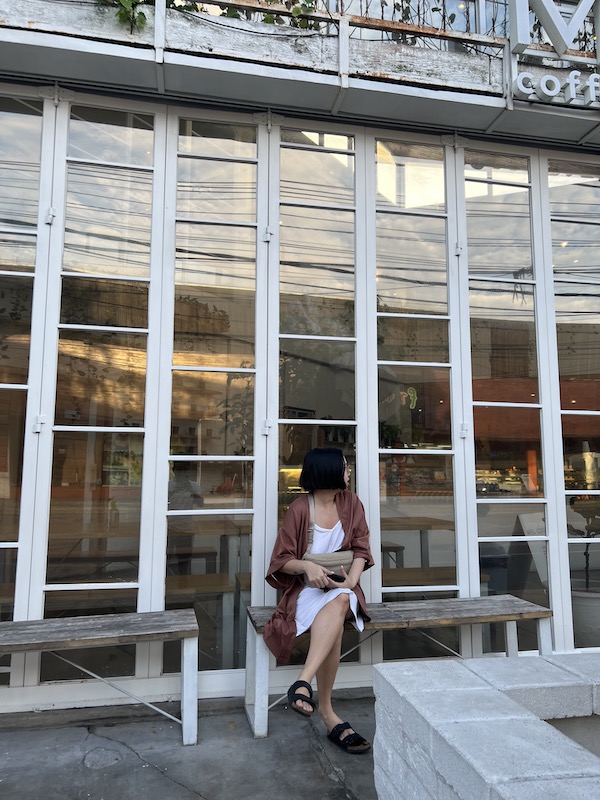 Locations
Tanah Lot Temple. It was nice, has great views. Just realized this was the only temple we've been to in Bali and I am now regretting not being able to visit more.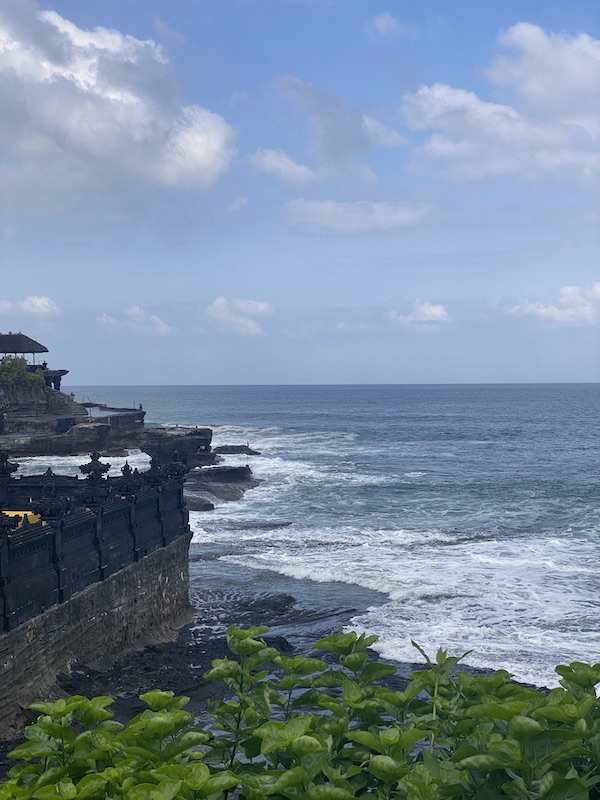 Lahangan Sweet. This one is at the end of the world. For some reason I did not research how to get there and how hard it was (it was off road on a rainy week), I just knew I want to go here since our first trip. We chose to go here instead of opting for a Nusa Penida day tour. For some reason we're not ready for that yet.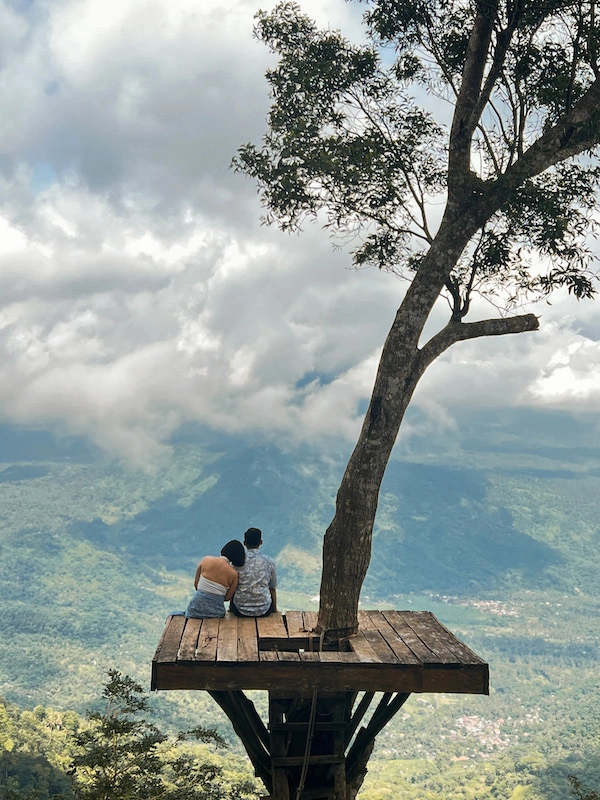 I was very anxious on our way here because it was a test of luck. There's a big chance the view will just be one big fog 💨. And it was not easy to get there. From Gates of Heaven (we opted out of this too we felt like there's a lot of people), it was still a long ride to get to our destination. When we got there the clouds were covering the top most view of Mount Agung, but in a good way so we still got what we wanted.
Alas Harum Bali. This is the tourist destination. It has the best view ever and you can rent dresses and go on giant swings. It is next to Cretya Ubud.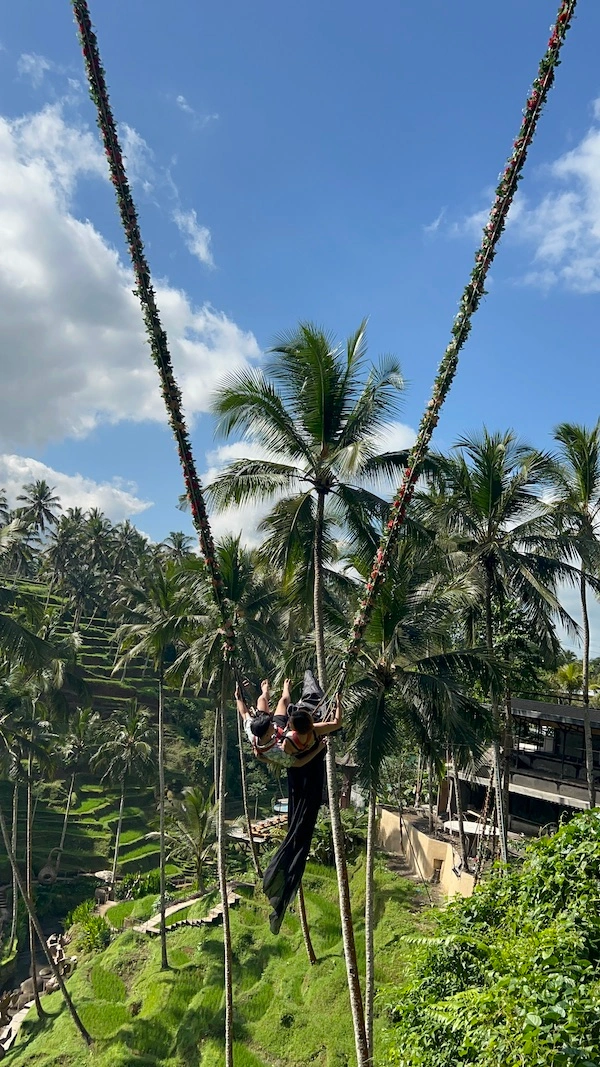 Beach Clubs
Palmilla Bali. This one is located in Melasti Beach which was one of the prettiest I've been to in Bali. We came here twice. It's a bit expensive to stay in the day beds though (around 1 - 1.5m IDR consumable). We ended up just ordering to go because we were full already and we still have balance to consume. It was the staff who always recommend we make sure to use up all our balance. Recommending also to hire a driver for the day because we got scared for a second there that we might not be able to commute back to our hotel after.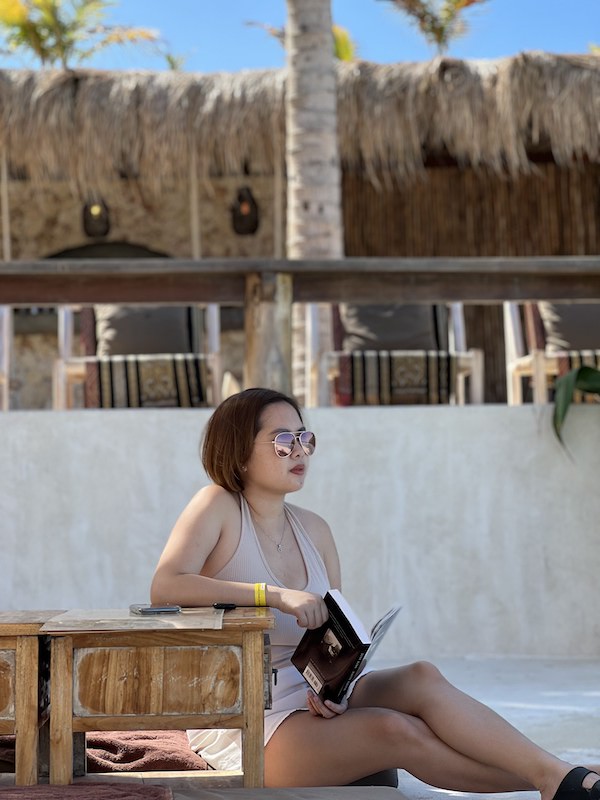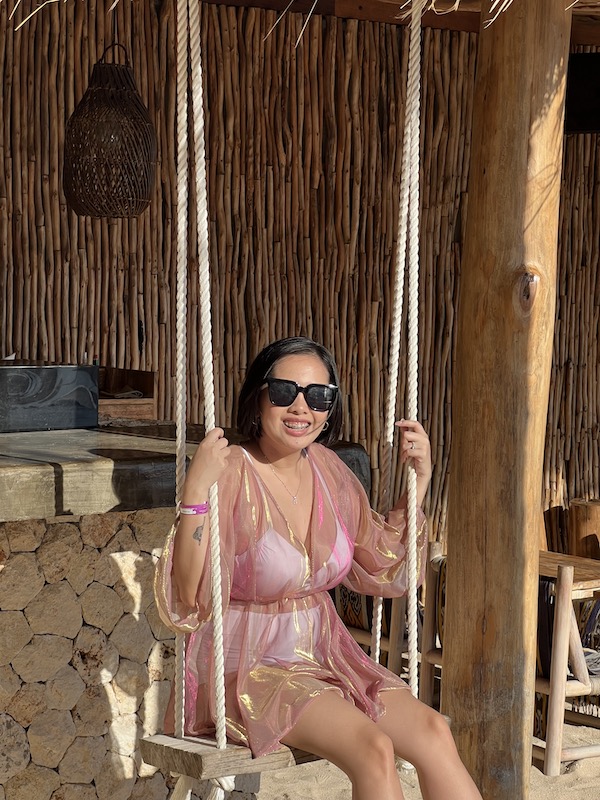 Cretya Ubud. We did not get a day bed here and we recommend the free sitting at the resto. It has a great view of the pools. There's a lot of people though so it's hard to get that instagram shot. I'm just glad the people around at the time did not gate keep and let us take drone shots.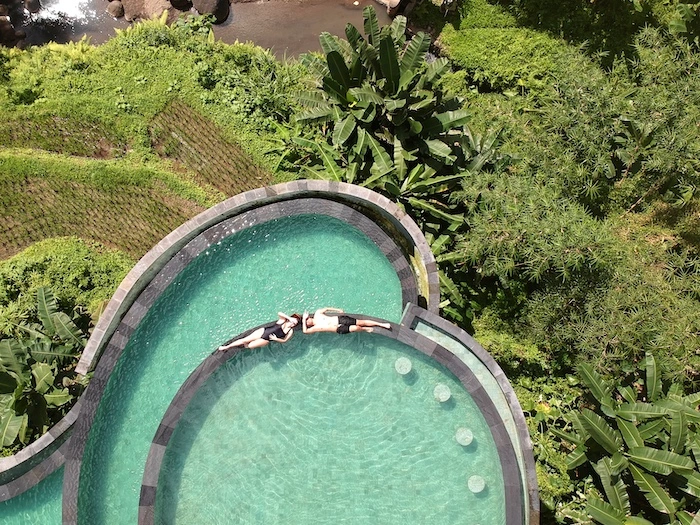 Mano Beach Club. This is in Seminyak so it's easy to get to. They promote slow living and it was not very touristy. We ran out of time but I initially wanted to go back here because we were unable to stay during sunset.
The Lawn Canggu. We arrived here close to sunset already so it was jam packed. The view in the day beds seemed nice but we stayed at the back. We noticed so many foreigners taking day beds (with consumable) who order just a drink or two, then leave. Must've been cheap for them.
Apps
WhatsApp. This is the way of communication to most establishments.
Gojek. I always say that in Bali you can go luxury and on budget, depending on what you want. Gojek has the most affordable options for commute and food. To compare in restaurants most foods are around IDR100k but in Gojek there are a lot of great choices from only IDR20k+ and the servings are big and very spicy 🌶. The commute via motor back ride ranges around IDR7k to less than IDR20k. Also the better option to beat the heavy traffic.
Xe Currency & Money Transfers. Or any money conversion app will do, for quick calculations.
Others
Periplus Bookstore. My number 1 favorite in Bali. Has great selection and the books were cheaper (or same) than in the Philippines. There are three stores all over Bali (Bintang, Seminyak Square, Canggu).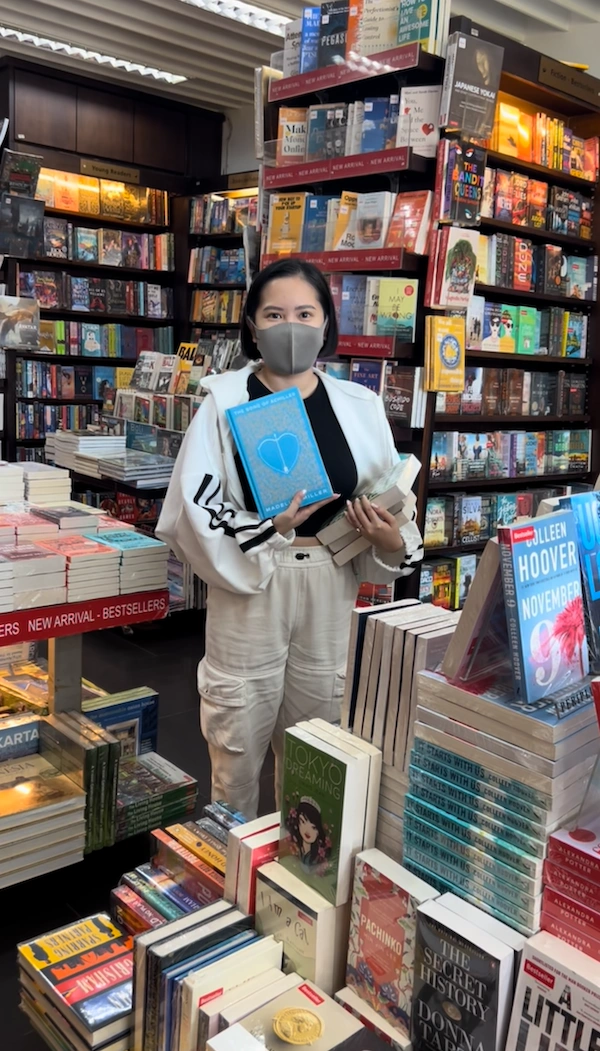 Money Exchange. Realized it was hard to exchane peso to IDR directly. We made sure to just exchange to USD in the Philippines. There's a lot of money exchange available at the airport in Bali. It is also recommended because they say there's a lot of money exchange scams outside. FYI most establishments prefer cashless now.
Internet Data. On our first trip we ordered sim cards via Klook (not sure but we think this was cheaper), on our 2nd we just bought from the airport (there's a lot available). We recommend the brand telkomsel, we had data in most of the places we went, even those that are far. It has hotspot available. I even got to use it for work.
Souvenirs. There's a lot of souvenir stores or art market around Bali. If you ask drivers they'd take you to Kresnah (my guess is they get commission). It's like a duty free that's multi level. Great option for a one stop shop. We did notice that some items (not all) are priced higher compared to the stalls outside.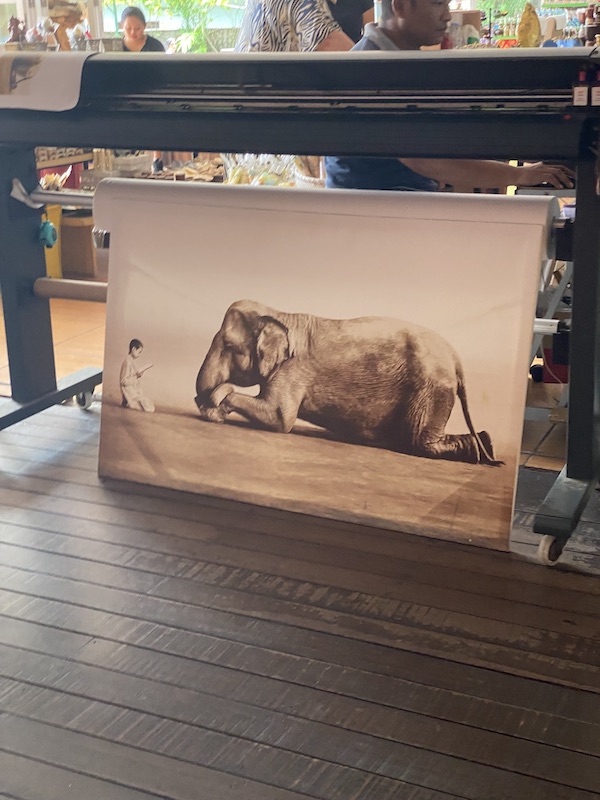 Places we'd like to visit / Activities we'd like to do In the Future
Kanto Lampo. For some reason we never got to go here despite the fact that it's in my list from the start. If we go here we'd make sure it's our first stop early in the morning to avoid the crowd.
Nusa Penida. I go back and forth on whether we'd go here. Pros: amazing views. Cons: a lot a lot a lot of tourists, jam packed day tours, boat ride that guarantees you'd get wet, I think it's also traffic from what I researched? I was not in a state of patience during our trip so we opted out for now.
Taman Ujung. One of those places we were supposed to go when we went to East Bali but we got lazy.
Gates of Heaven. The infamous instagram photo in Bali. We'd make sure to get here super early because they say the wait lasts for hours. We got close but we didn't want to try this time.
Suwat Waterfall (Canggu). Again, got lazy.
El Lago Cafe or Montana Cafe. Those cafes with amazing views.
Bodyworks Spa Bali (Seminyak). This is the aesthetic location. It's one of the most famous spas with the pink exterior. They say it's expensive though.